-6%
Blue Driver Bluetooth Pro OBDII Scan Tool for iPhone & Android
$159.95
You save: $10 (6%)
Frequently Bought Together:
Description
About Blue Driver Bluetooth Pro OBDII
Get The Confirmed Fix The BlueDriver scan tool is the easiest and most effective way to understand your vehicle. Just plug the BlueDriver sensor into your car or truck, open the free BlueDriver app on your phone, and in seconds you're learning about any issues your vehicle might have. If you discover a problem, BlueDriver will not only give you the trouble codes but will suggest verified fixes for your issue as well. These fixes come from the same database professional mechanics shops use, so no more googling unreliable fixes that waste your time and money. No other scan tool or code reader offers this level of insight into how to fix your vehicle. Unmatched Coverage BlueDriver reads (and clears) all the codes the other guys read and the ones they don't. BlueDriver's Enhanced Diagnostics give you complete access to information normally only accessible to professional mechanics on their most expensive scan tools. What are Enhanced diagnostics? All vehicles with an OBD2 port are required to output basic information when the Check Engine Light comes on. However, a lot of important information (such as ABS, Airbag, Climate Control, etc.) is left behind by other scan tools and code readers. Only BlueDriver gives you the complete set of diagnostics on a wide range of manufacturers.
BlueDriver Bluetooth Professional OBDII Scan Tool for iPhone, iPad, and Android
GM – including Chevrolet, GMC, Cadillac, Buick, Saturn, Pontiac, etc.
Ford – including Ford, Lincoln, and Mercury
Chrysler – including Chrysler, Dodge, Jeep, Ram, and Plymouth
Toyota – including Toyota, Lexus, and Scion
Nissan – including Nissan, Infiniti, and Renault
Mazda
Subaru – (sold in the US)
Mitsubishi – (2008 models and newer)
Hyundai – including Hyundai and Kia (2011 models and newer)
Mercedes – including Mercedes and Smart (2005 models and newer)
BMW – (sold in North America) including BMW and Mini (2005 models and newer)
Honda – (sold in North America) including Honda and Acura (2003 models and newer)
Volkswagen – (sold in North America) including VW, Audi, Lamborghini, and Bentley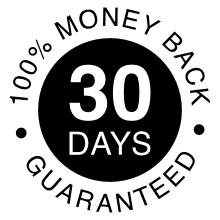 30 Day Money Back Guarantee
We know you'll love the products from Pama Goods, which is why we offer a Risk-free 30 Day Money-Back Guarantee on all of our products. If you're not satisfied with your product simply contact our customer care team and receive your money-back. (see terms and conditions for more info).