-27%
Car Door Edge Protector – An Essential for Car Parks!
$30.80
You save: $8.32 (27%)
Description
Stop scratching others cars! Protect your car doors from chips and nicks.
Introducing the Car Door Edge Protectors – an essential product used as an aid to prevent and protect car doors from damages and marks that lead to rusting over time. These are flexible edge molding designed to almost any edge of the vehicle including trunk lids, hood, doors, and grilles.
These Car Door Edge Protectors doesn't just protect your vehicle doors but also other cars especially when you're at a parking area where cars are very close to each other.
FEATURES:
Car Door Edge Protectors protects the external car door edge from the clash on the walls or other cars.
Stops leakage of the air conditioner, gaps, and vibration
Prevent entry of dust, air, and rainwater.
Cover the sharp metal edges in the cars and the home.
HOW TO USE:
Uncover the tape from the tip of the lining (Ensure the tape is installed INSIDE the door) and peel the red strip off the tape by approximately 2 inches.
Start from the top, insert the lining onto your door edge until the lining is fully seated.
Press the lining with your thumb along the door edge until it is fully seated, then pull the red strip off.
Repeat step 4 until all edges are protected.
Use scissors to cut away unused lining for other door edges.
Let the lining dry up by itself and do not get wet for at least 12 hours.
See how easy to install these Car Door Edge Protector? You're just like taping the edges. So don't wait till you accidentally bump on to other cars' surface. Keep your doors safe from damages as well as the car next to you with the Car Door Edge Protectors. Go on and get yours now!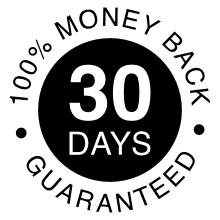 30 Day Money Back Guarantee
We know you'll love the products from Pama Goods, which is why we offer a Risk-free 30 Day Money-Back Guarantee on all of our products. If you're not satisfied with your product simply contact our customer care team and receive your money-back. (see terms and conditions for more info).
Related products
$

39.98


You save: $19.99 (50%)