-9%
Coravin Model Three Advanced Wine Bottle Opener and Preservation System
$164.95
You save: $15 (9%)
Frequently Bought Together:
Description
Red, white, or rosé? Make it red, white, and rosé. The Coravin Model Three Wine Preservation System unlocks your choices, so you can drink any wine, in any amount, without pulling the cork. Model Three is perfect for everyday wine drinking, featuring a friendly and functional design. Innovative SmartClamps allow the System to go easy on/off any bottle. Simply insert, tip, and pour—then save the rest of the bottle for weeks, months, or even years! Includes two Coravin Pure Capsules and one Coravin Screw Cap.
Experience Wine Differently – Best-in-class wine preservation system keeps your wine safe from oxidation, allowing it to continue to age naturally.
Enjoy Wine On Your Own Terms – The Coravin Wine System lets you pour wine effortlessly without removing the cork, so you can enjoy the rest of the bottle for weeks, months, or even years.
Best-in-class wine opener – Specially designed coated wine needle pierces gently through your wine cork allowing you to pour wine both quickly and smoothly. Argon gas, an inert gas used in the wine-making process, then enters the bottle protecting the remaining wine from oxidation.
Easy To Use – Press the trigger to pressurize the wine bottle, release to let wine pour out. The ergonomic handle and angled spout make wine pouring easy.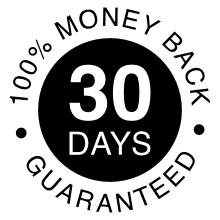 30 Day Money Back Guarantee
We know you'll love the products from Pama Goods, which is why we offer a Risk-free 30 Day Money-Back Guarantee on all of our products. If you're not satisfied with your product simply contact our customer care team and receive your money-back. (see terms and conditions for more info).