-25%
LED Gyroscopic Powerball – Trainer Fitness Equipment
$39.99
You save: $10 (25%)
Description
Bring Your Strength To New Heights!
LED Gyroscopic Powerballs have a lighting system that turns on when the ball inside is moving; this lets you know if you're doing the workout correctly or not. When the ball starts to slow down too much or turn off the light will also turn off to show that the workout is no longer in process. The LED Gyroscopic Powerball is used to enhance strength in the wrist, forearms and shoulders and improve mobility.
How It Works: 
By spinning the ball, the light turns on to let you know the power ball is moving, and the longer you spin the ball, the harder it becomes to maintain the speed. This helps to define the muscles in your wrist, arm, and shoulders. Once you cannot move the ball, it will start slowing down while holding it, so the workout doesn't stop until the ball does.
Improving Mobility: 
As the power ball increases strength in the wrist, arm, and shoulders, the range of motion is also increased significantly, thus increasing the range of motion from your shoulders, and wrist arm, making the task easier to perform.
Reasons For Use:
By strengthening the muscles in your arms, your overall strength will increase significantly. This power ball is also used to increase blood flow and circulation in the wrist, which helps to recover from an injury and increases strength making it less likely for your condition to worsen.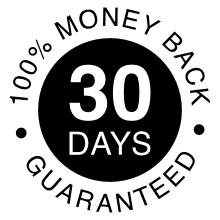 30 Day Money Back Guarantee
We know you'll love the products from Pama Goods, which is why we offer a Risk-free 30 Day Money-Back Guarantee on all of our products. If you're not satisfied with your product simply contact our customer care team and receive your money-back. (see terms and conditions for more info).