-50%
12V Portable Heating Lunch Box
$69.90
You save: $34.95 (50%)
Description
The Lunch Box You Always Needed
It's your break time but there just isn't simple access to a microwave… and now you have no choice but to resort to pre-packaged and drive-thru meals that just keeps hurting your wallet. That is why the Portable Heating Lunch Box is the best compact solution to enjoy homemade prepared meals so you will never have an excuse to eat out again! Simply plug the lunch box into a nearby power outlet and watch as it slowly heats up your meal to perfection in as little as 30 minutes!
Meals On-Demand: heat up and enjoy deliciously prepared meals during work, office, school, long drives, travels, and more!
Simultaneous Heating: Includes 2 compartments to heat up different sets of your meal at the same time! Meals are ready within 20-30 minutes
All-in-one Design features a foldable carrying handle, a small compartment to hold your spoon/fork, durable clips for tight sealing, air vent to release steam, and a power indicator that lets you know when your food is ready to go!
Money Saver: now you can enjoy prepared and leftover meals from home at the comfort of your workspace – no more overspending on fast food
Safe & Eco-Friendly: Made with FDA-approved food grade materials, 100% BPA free plastics, non-toxic, power efficient, and easy to clean
Simple As Ever To Use
The Portable Heating Lunch Box has two convenient compartments to put your foods in.
Simply place your tasty leftovers or pre-made meals into the lunch box and seal it closed.
As you're nearing lunchtime, simply locate a nearby power source and plug the lunch box in.
Press the air vent to allow steam/moisture to escape as the device will start heating immediately.
Now you can just kick back, relax, and wait for as little as 20 minutes before your meal is hot, fresh, and ready to eat!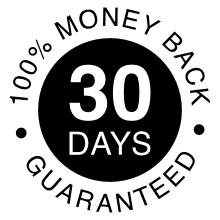 30 Day Money Back Guarantee
We know you'll love the products from Pama Goods, which is why we offer a Risk-free 30 Day Money-Back Guarantee on all of our products. If you're not satisfied with your product simply contact our customer care team and receive your money-back. (see terms and conditions for more info).
Related products
$

51.80


You save: $25.9 (50%)