-50%
3-in-1 Qi Wireless Charger Dock Station
$99.90
You save: $49.95 (50%)
Description
Our Qi Wireless Charger Dock Station, designed for all Qi-enabled phones, (iPhone X, Galaxy S9, and other newer devices).
Gone are the days of countless, tangled, ripped USB cables needed at all times, to power each of your beloved, devices.
Isn't that great! We think so, not only that, the Swiftly makes a great addition to your work desk, kitchen counter etc, featuring an amazing matte / glossy finish in multiple different colors, enjoy a full charge, for all of your devices on a single dock, today!
Wireless Charger Dock Station Info:
Built with the latest Qi ST chip, featuring the most advanced temperature protection, input voltage protection, input current protection, and a lot more other safety precaution features.
Our brand new Wireless Charger Dock Station ensures safety for all of your devices during the entire charging process.
Our Dock Station, made from premium material and the top of the line materials, we're striving harder than ever, to keep you fully charged, at all times.
Our Dock Station even keeps your devices from getting heavily scratched, when charging regularly.

Our New Vertical Mode
You can now keep track of work and personal messages in our brand new, highly anticipated vertical mode, or switch over to original horizontal mode to enjoy watching YouTube, Netflix or play some games while charging your phone.

Specifications
The Dock Station works on all devices, with a Qi chip, if you do not know if you have such a device, simple google your make and model, and see if you do.
However, if you already know that your device has full wireless charging capabilities already, our Swiftly will work perfectly for all of your devices!

Weight: 240g
Transmission Power: 10W
Input Voltage & Current: 9V / 2A – 5V / 2A
Output Power: 5W / 7.5W / 10W
Operating Frequency: 110Khz – 205Khz
Supported Devices: All Qi Enabled Devices
What's Included?
1x Charging Dock Station
1x USB-C Charging Cable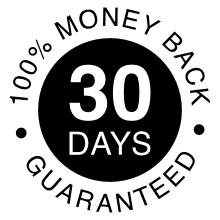 30 Day Money Back Guarantee
We know you'll love the products from Pama Goods, which is why we offer a Risk-free 30 Day Money-Back Guarantee on all of our products. If you're not satisfied with your product simply contact our customer care team and receive your money-back. (see terms and conditions for more info).
Related products
$

39.90


You save: $19.95 (50%)