-50%
360 Reverse Weeve Compression Knee Brace
$49.98
You save: $24.99 (50%)
Description
Designed to protect knees, promote faster recovery, and improve muscular endurance, our 3D Knee Compression Pad will keep you on your feet longer!
Joint and Knee pain got you feeling down? Our 360 Compression Knee Brace is meant to elevate your everyday fitness & well-being. Designed with our customers in mind, whether you're focusing on enhancing your fitness abilities or seeking major relief from joint pain or arthritis, this one for you. The microfiber 3D elastic technology regulates blood circulation and provides extra support & balanced protection for your femur, tibia, and patella regions. NO MORE JOINT PAIN.
Studies and reports have shown that your knees, at times, bear 5 times your body weight. YIKES. Our 360 Compression Knee Brace supports and alleviates the pressure put on your knees. Protecting joints is crucial for avoiding long terms health issues like arthritis, bursitis, or even dislocations.
Perfect For: Athletes / "Gym goers", Arthritis / Joint-pain relief seekers, Construction workers (any job requiring heavy lifting), Joggers / Cyclists, Weightlifters / Power-lifters, Swimmers, many more…
Refer to our sizing below. Not the right fit? Don't worry- we offer free exchanges.
Your knees are important and need to be protected! Recent studies conclude that just walking on the ground causes our knees to bear a load that is 3-5 times heavier than our actual weight. An extended hike may be overwhelming, particularly to certain age groups or those who suffer from chronic knee pain. The use of this unique 3D knee compression brace provides better protection while tremendously reducing pressure and strain on your knee and meniscus caused by your weight.
Product Features:
High-Quality Fabric: 68% Nylon Fabric and 32% Spandex.
Comfort: Lightweight, Breathable & Adjustable comfort fit with quadruple elastic stretch that won't roll, slide or slip. No skin irritation or itchiness.
3D Tech: High quality, anti-slip double stitching texture technology provides superior mobility, comfort & durability. Allows for hours of continuous use.
Design: Two adjustable, high-performance bi-directional compression straps allow for 360-degree protection for knees or patellas.
Protection: This brace retains warmth and provides comfort, superior flexibility & durability for daily wear.
Performance: Enhance the Oxygenation of blood to increase muscle performance & accelerate the recovery of injured muscles, joints, etc.
We designed this knee sleeve so that you can wear it for 10+ hours comfortably every day.
This means we use a material that's strong, elastic & highly breathable. The sleeve does keep your knee warm while letting excess sweat & moisture out to keep your leg dry.
In fact, after a few days, you often don't notice you are wearing the knee sleeve at all because it is designed to strengthen your knee joints, and not get in the way of your daily activities.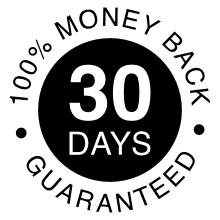 30 Day Money Back Guarantee
We know you'll love the products from Pama Goods, which is why we offer a Risk-free 30 Day Money-Back Guarantee on all of our products. If you're not satisfied with your product simply contact our customer care team and receive your money-back. (see terms and conditions for more info).
Related products
$

33.58


You save: $14.39 (43%)