-50%
3D Solar System Crystal Ball
$49.90
You save: $24.95 (50%)
Description
Experience the Solar System like never before! Hold this in the palm of your hand while it gives you a complete 360 Degree view of our universe. This 3D Solar System Crystal Ball creates a highly realistic view of all of our planets like it would be in real life. All are labeled with a beautiful white engraving when light is laced below it, the Planets laser engravings will illuminate making it perfect for a night light.
Made with K9 crystal, an option of 3 bases, gold, silver, or crystal square base. Each piece is perfect for home decor. Additionally, this can be a gift for a loved one or just a present for yourself!
What Makes This 3D Crystal Ball Model Unique?
Perfectly spherical glass crystal ball
Laser-engraved Solar System Model
Makes a beautiful and unique decorative piece in any location
A great option for a gift idea of any occasion (Birthday, Valentines, Christmas, Mothers day, etc..)
A great educational tool for school
Perfect for lovers of astronomy and science
Great Gift Idea For Any Occasion:
Mother's Day Gift – With mother's day coming around the corner every year in May, it is time to spoil the one who puts up with you a gift that is unique and cuts off the typical gift card. Now, this is not a time to think too complicated, in fact, think simple, something they are passionate about. They're passionate about you first of course! This means a DIY gift in a more unique way. One Great Mother's Day Gift Idea lies in a 3D engraved custom photo/name of them! Simple right? 3D Laser engraved gifts offer high precision white engravings that undergo enormous processing and inspection which in the end creates a beauty of its own, a crystal ball, cube, or crystal gifts of anything! Mother's Day Gifts of roses and simple card are getting boring. It is time to get more creative while staying simple at the same time, this is called innovation in gift giving.
Christmas Gifts – Christmas is known to be the day with the most gifts given and received, so it can be hard to pull a unique one out however it is not impossible. Christmas Day Gifts typically consists of socks, clothes, flowers, electronics, etc. Why not give a crystal instead? Not an ordinary crystal, but a crystal ball gift. This would include something they like a lot such as the solar system. This crystal gift will include a 3D model of the solar system and basically, bring that picture to real life inside a globe-shaped crystal or cube (second most common).
Birthday Gift Idea – Birthday Gifts should be easier, usually, the person wishes for something so you have an idea of what to buy them. However, it is still true that typical birthday gifts only last a couple of weeks. Let's get them something that can last a lifetime! Crystal engraved craft gifts are the answer. They include something they love and it last, so it's a win-win situation. At Pama Goods, we include everything from crystal balls of galaxies, zodiacs, roses, and even custom names and photos of your loved one as a gift! It will be the new era of gift giving in the future indeed.
Size: 6cm x 6cm / 8cm x 8cm 
Base: Optional 
Ball Material: K9 Crystal
Stand Material: K9 Crystal or Metal, Silver or Gold Plated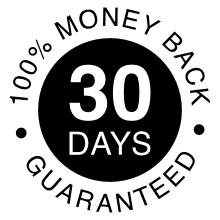 30 Day Money Back Guarantee
We know you'll love the products from Pama Goods, which is why we offer a Risk-free 30 Day Money-Back Guarantee on all of our products. If you're not satisfied with your product simply contact our customer care team and receive your money-back. (see terms and conditions for more info).
Related products
$

29.99


You save: $10 (33%)