-50%
A Comfortable Case for Nintendo Switch
$39.98
You save: $19.99 (50%)
Description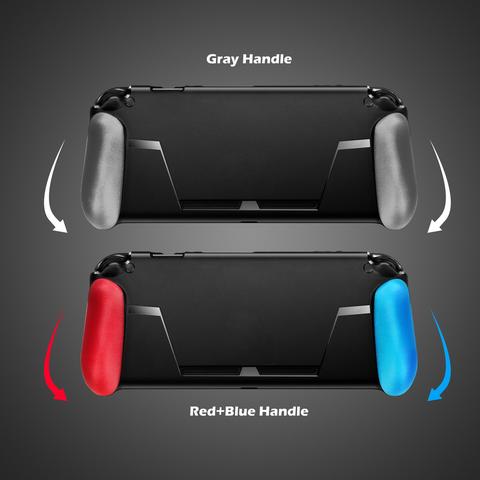 Includes two types of replaceable grips to fit all hand sizes providing comfortable gaming experience;
Rigid, ergonomic design places your hands in the perfect position for the Nintendo Switch;
Enlarged ZL/ZR buttons;
Made of soft TPU materials providing solid protection, e

asy to wear and remove

;

A hard shell carrying case provides huge storage space for power bank, adaptor(two pins) and even 3DS LX.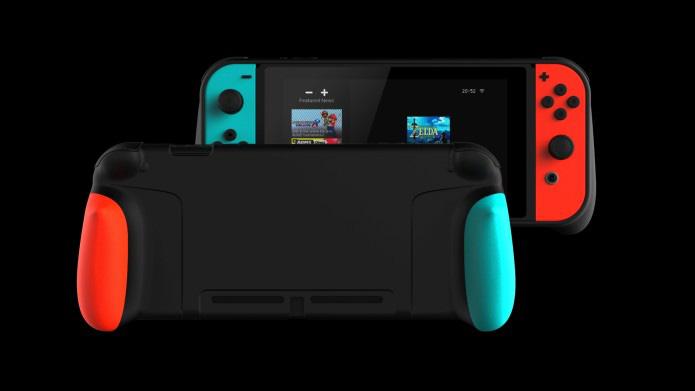 NINTENDO SWITCH is an awesome gaming console, we love it! It provides different gaming modes to fulfill players' needs, allowing us to enjoy the games anytime and anywhere.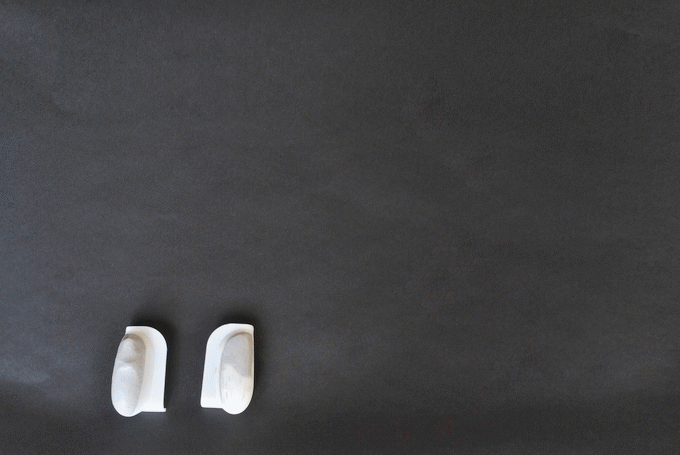 The handheld mode is always our favorite, but we found because of its size and flat back, it is difficult to hold the console and play the games for a long period of time making our hands too tied from holding the SWITCH. Which got us thinking, why not make a case, not only to protect the SWITCH but also providing two comfortable grips on the SWITCH, just like the PS4 and XB1 joy-cons.
So the GripCase was born to let game players to have the ability to play the games for hours without the feeling of fatigue.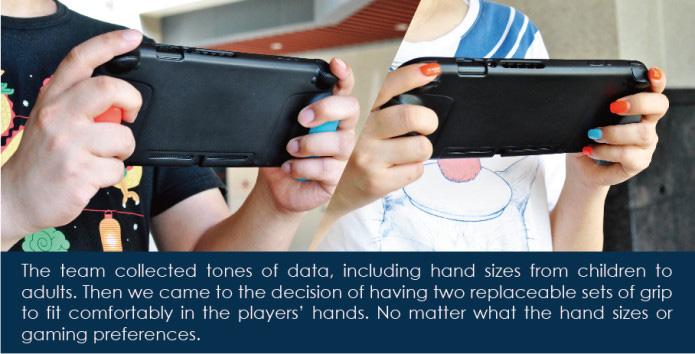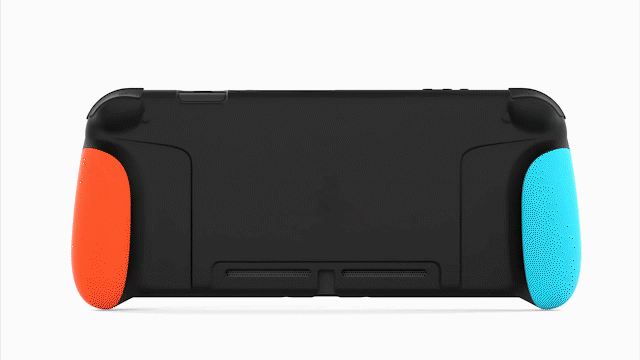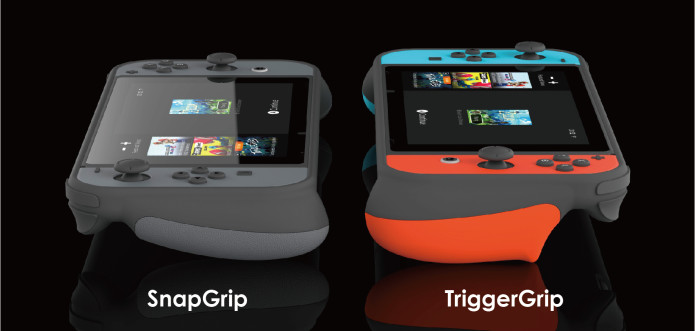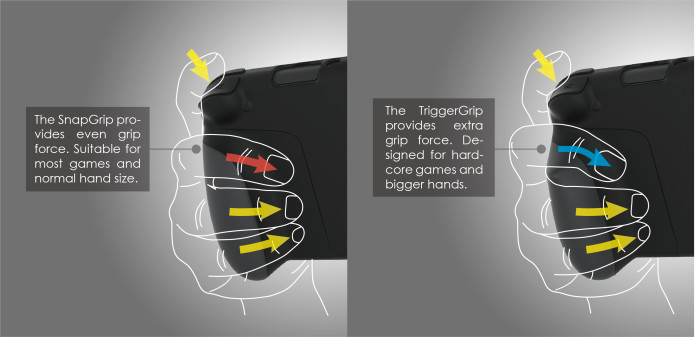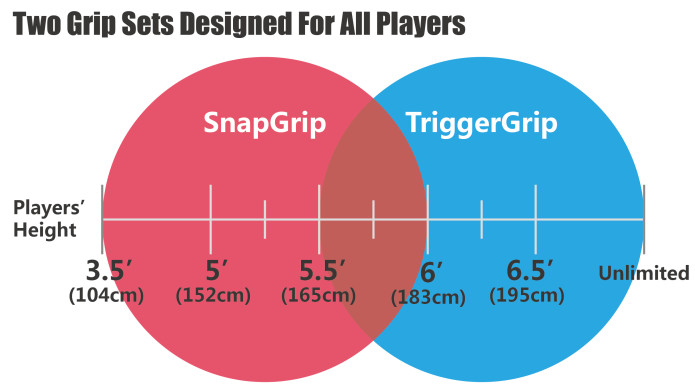 The SnapGrip is a basic set for the most players and games. And the TriggerGrip provides stronger grip force, it is designed for players with bigger hands and play hardcore games very often.
Both grip sets are made of hard PC (polycarbonate) with texture on the surface, which gives players a similar feeling of holding a XB1 or PS4 joy-con.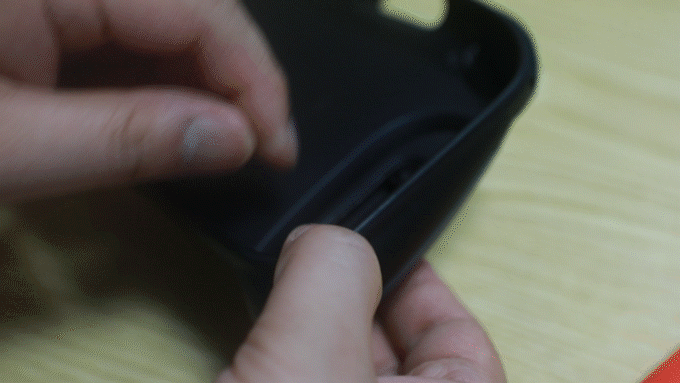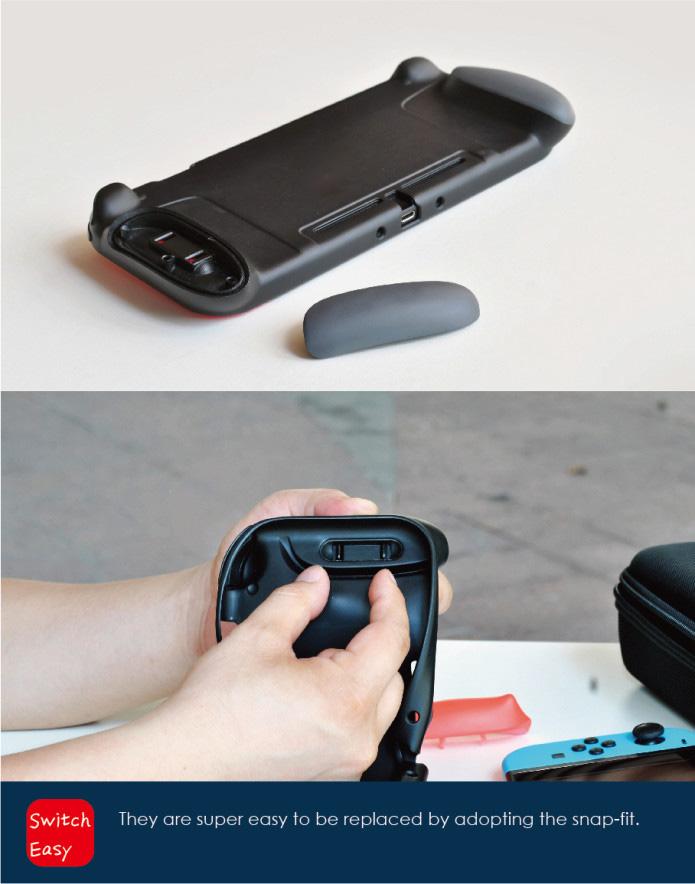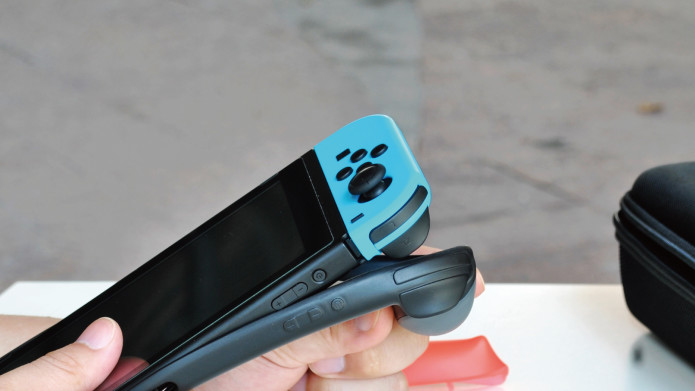 The GripCase is made of soft TPU (Thermoplastic polyurethanes) material, which is similar to the silicone, an environmental friendly material has been wildly used to make cell phone protective cases. It will not scratch your SWITCH like the hard plastic does. Most important, our GripCase is easy to put on and remove, convenient for gamers to take the case off when they intend to switch between different gaming modes.
The GripCase has a 0.7mm thin back, not only designed for heat sinking but also dock charging. There is no need to remove the case to get your SWITCH recharged in the dock.

The soft TPU material makes the GripCase so unique and it gives us so much more spaces to design this case in the way have never done before. Finally we achieved our goal, which the shoulder buttons were covered by the GripCase meanwhile remain the original keystroke sense.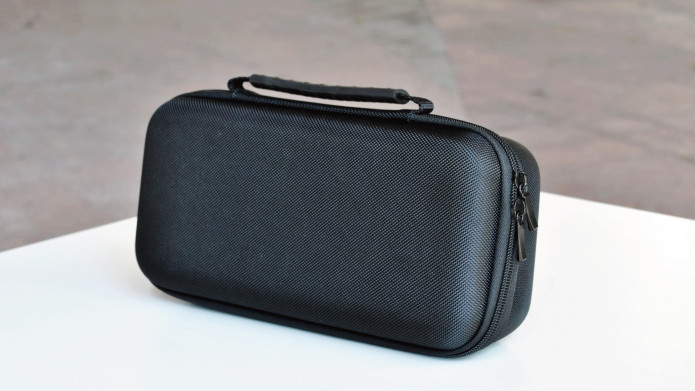 We also designed a Carry Case to store the SWITCH with GripCase on. This Carry Case can swallow almost everything you can imagine, such as power bank, adaptor, USB cable, headset, game cards, joy-con grips and etc. The GripCase and the Carry Case can be the ultimate solution for your NINTENDO SWITCH.
In-Case Charging
Our team upgraded the mesh pocket by giving a top flap on the original mesh pocket. Now you are able to put small stuff in the mesh pocket without falling. We also upgraded its material, using the 3-layer sandwich mesh instead of the 1 layer mesh. The sandwich mesh is 1mm thick, has 2 mesh layers with a sponge layer in the middle, which provides great protection to your console.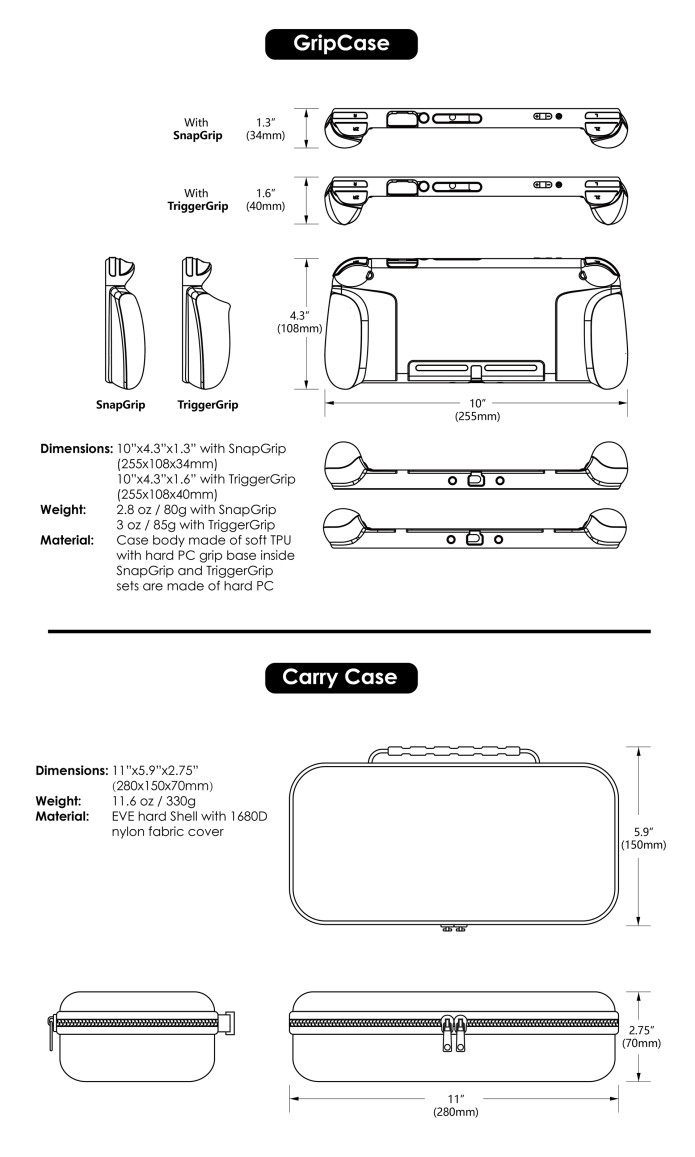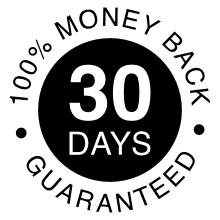 30 Day Money Back Guarantee
We know you'll love the products from Pama Goods, which is why we offer a Risk-free 30 Day Money-Back Guarantee on all of our products. If you're not satisfied with your product simply contact our customer care team and receive your money-back. (see terms and conditions for more info).
Related products
$

69.98


You save: $34.99 (50%)