-38%
Acupressure Magnetic Insoles
$35.99
You save: $13.51 (38%)
Description
Check out these amazing, therapeutic Acupressure Magnetic Insoles, the shoe inserts with endless beneficial properties! 
Thanks to the ingenious acupressure points incorporated into these insoles- which benefit specific body functions- your foot health, as well as your body health in general, is about to greatly improve!
Now, you can wear these Acupressure Magnetic Insoles in any shoes, high heels, or sneakers and automatically, your trigger points for beneficial weight loss are stimulated while walking or even standing.
These remarkable insoles are made of flexible plastic inserts that combine acupressure, reflexology, and magnets to provide gentle and effective stimulation to the feet. While walking in these reflexology insoles, your feet will massage themselves!
Seven, strategically-placed magnets and raised nodes on the inserts stimulate reflexology points to alleviate mild to moderate foot discomfort and rejuvenate your entire body!
Suitable for use in any type of closed footwear
Featuring an astounding 250 holes that enable your feet to breathe and eliminate bad odors
Improve blood circulation, reduce muscular aches and relieve joint pain
Insoles can be cut to the desired size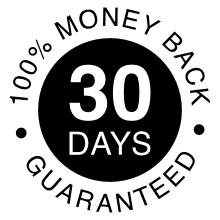 30 Day Money Back Guarantee
We know you'll love the products from Pama Goods, which is why we offer a Risk-free 30 Day Money-Back Guarantee on all of our products. If you're not satisfied with your product simply contact our customer care team and receive your money-back. (see terms and conditions for more info).