-50%
Anti-ageing Face-lifting device
$139.90
You save: $69.95 (50%)
Description
Introduction
Our face is the showcase of our appearance, the first thing we notice. From the age of 40, the skin loses its complexion and elasticity.
Many of us want to slow down this process of aging in any way: institute care, cream, Botox injection, surgical operation… No more appointments at the institute, cream purchases repeatedly.
Our anti-aging device strengthens facial muscles for lifted skin & redesigned, naturally. It brings you better results and faster than a cream or a traditional treatment.
Operation
Our anti-aging device is based on the technique of face emasculation through the technology of electrostimulation.
This is a primarily medical technique, used for the rehabilitation of athletes.
This gently stimulates the muscles, through very light electrical impulses.
This practice is painless, a slight tickle can be felt after the treatment.
The device is suitable for all skin types thanks to these three modes adjustable from low to high intensity.
How to use
For visible and lasting results we recommend regular use, minimum 3 times weeks with 5 minutes of application per zone to effectively reduce wrinkles and fine lines.
We advise you to start the use on a low intensity and increase gradually until you feel the muscular contractions.
For good use, it is important to put the two silver balls to the contact of your skin. Before use, you must apply a conductive gel for perfect electrical flow and conductivity.
Areas that can be treated: forehead, cheeks, under-eye, lips, chin, neck.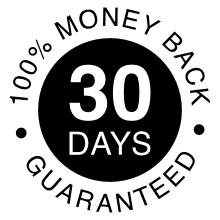 30 Day Money Back Guarantee
We know you'll love the products from Pama Goods, which is why we offer a Risk-free 30 Day Money-Back Guarantee on all of our products. If you're not satisfied with your product simply contact our customer care team and receive your money-back. (see terms and conditions for more info).