-55%
Ass Training Machine
$64.99
You save: $36 (55%)
Description
Here you go ladies! If you're into fitness and firmer buttocks, inner thighs, and pelvic muscles, this Pelvic Muscle Hip Trainer is your new MUST-HAVE exercise equipment! It even helps to improve your posture if you spend a considerable amount of time sitting behind a desk or any other sedentary job.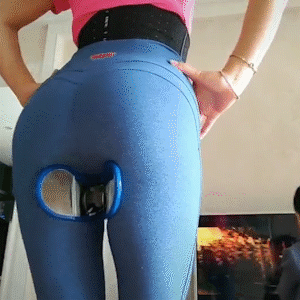 This amazing, Japanese Kegel training device is perfect for exercising your pelvic floor, which consists of a layer of muscles that help with bladder control, recovery after childbirth and intimate relations. With the Pelvic Muscle Hip Trainer, you can maintain a healthy pelvis, while squeezing those buttocks into shape!
This easy and effective exercise is a fun way to strengthen and tone your pelvic floor, while eliminating any uncertainty! It's lightweight and small, but offers a thorough workout wherever you choose to use it. Whether you're at home or at the office, you'll find that it's convenient and easy to strengthen and mold those buttock muscles into shape using this training device.
To achieve better pelvic floor strength, bladder control and self-confidence, simply use this exercise tool 3 times a week, for 3-5 minutes, each workout, concentrating on using the correct technique, while paying close attention to your muscle movements.
The Pelvic Muscle Hip Trainer is so easy to use! Simply stand or lie down, facing your exercise mat, with your arms extended and your palms or elbows down on the mat. Then put the Pelvic Muscle Hip Trainer 1-2 inches below your buttocks and open legs 40 degrees, then applying pressure with your inner thighs, squeeze. It's that easy!
Features:
Shaping the hip line: This pelvic correction trainer is used for body shaping and muscle strengthening. It can help adjust, tighten and tighten the hips and hips as well as fitness.
Compact design: light and portable, easy to use, easy to store, long-term use can reduce the fat reduction in the thigh.
Female pelvic floor muscles only need market: female self-confidence, husband and wife life, body anti-aging, gynecological diseases, gender harmony.
Relaxation: 1-minute beautiful hips, 7 days of sturdy pelvic floor muscles, 4 weeks to change sedentary posture, pelvic correction trainer will do the work for you while watching TV or relaxing. The trainer has achieved positive results, not only to improve and shape your ass but also to shape your thighs.
Specifications:
Color: Purple, Blue, Pink, Orange.
Weight:750 g.
Material: Steel + PVC.
Package Include:
1 X Pelvic Muscle Hip Trainer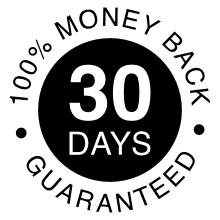 30 Day Money Back Guarantee
We know you'll love the products from Pama Goods, which is why we offer a Risk-free 30 Day Money-Back Guarantee on all of our products. If you're not satisfied with your product simply contact our customer care team and receive your money-back. (see terms and conditions for more info).
Related products
$

52.48


You save: $27.49 (52%)