-50%
Baby Safety Door Gate
$39.98
You save: $19.99 (50%)
Description
If you need to keep your baby corralled at home, at Grandma's, or during your neighborhood book club meeting, this amazing Baby Safety Door Gate is the simple solution you're looking for.
The Baby Safety Door Gate is easy to tote around as you take your little one from place to place. It's so easy and simple to set up and remove that you may want to buy a spare to keep in your car.
This Baby Safety Door Gate will enable you to have a closed-off area for your baby to play in and crawl as much as they need, far from dangers and injuries. Now you can keep watch on them while you work or rest knowing that protected areas are secured.
FEATURES:
The gate is 28 inches/ 72 cm tall and expands to 72 inches/ 180 cm wide
Made from soft PVC material, safe for your baby
Works around a fireplace, across a wide room opening, on the deck, and more
Easy to set up and remove
Can be used as a traditional safety gate, a movable play yard, or a temporary barrier around household hazards
Protects your baby in nearly any situation
Built with tough partially see-through woven mesh fabric woven to withstand damage
The unique woven barrier easily retracts so you can quickly pass-through
Completely assembled for immediate use. No tools required
Lightweight and portable to meet all your on-the-go needs
Each Set Includes one fabric woven, two stretchable poles, and four sticky hooks.
How to Use:
Unfold the fabric woven
Stretch two metal poles to the max length
Put these two poles into the tunnels on both sides
Fix the sticky hooks where you will install this magic gate
Hang the fabric woven on the four hooks
PROMOTES SAFETY
From the moment your little one is conceived, all you think about are ways on how to protect them. When they begin crawling and strolling, the Baby Safety Door Gate will protect them from dangerous stairs and untouchable regions. What's more, for included security, your gate additionally comes with an outlet
FITS ANYWHERE
No two areas are similar, so the Baby Safety Door Gate will fit any entry cozily and safely. Also, when it's not being used, the mesh lining can be packed, sparing your space and making it reasonable for various entryways, stairways, and room openings.
LAST BUT NOT LEAST, IT'S MADE OF GOOD MATERIAL AND IT'S BUILT TO LAST.
Want to have a little cozy corner where the baby can play safely? Then grab this Baby Safety Door Gate– while stocks last!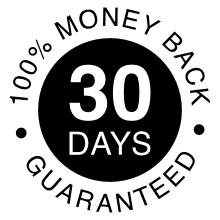 30 Day Money Back Guarantee
We know you'll love the products from Pama Goods, which is why we offer a Risk-free 30 Day Money-Back Guarantee on all of our products. If you're not satisfied with your product simply contact our customer care team and receive your money-back. (see terms and conditions for more info).