-52%
Battery Storage Organizer with Tester
$62.99
You save: $33 (52%)
Description
Say goodbye to the chaos of cluttered, unorganized drawers and say hello to the handy, Battery Storage Organizer with Tester! This convenient organizer features various slots that are the perfect size for different battery types, plus it has an integrated battery-power tester. Keep up to 72 batteries in this handy box and then store it easily and neatly in a drawer, cabinet or closet. This organizer can also be mounted to the wall, for maximum, space-saving efficiency. 
Features: 
Neat Storage Option-  Free up your valuable drawer space and de-clutter with this innovative battery organizer. The perfect place to store all of those extra AA and AAA batteries you have squirreled away around your home.
Easy Access To Batteries- Holds 54 AA, 36 AAA, 5 9Volt , 5 C, 4 D, & 6 WATCH BATTERIES: This battery storage organizer has a place for batteries of every size. They're easy to see and sort, and you know when it's time to restock!
Removable Power Tester- Check your batteries (even rechargeable & lithium) and never toss out a good battery again – Tester is powered directly by the battery being tested.
Easy Storage- Place your battery organizer in a cabinet, closet or drawer or mount it to the wall using the included mounting hardware. Features swivel and slightly angular storage rows for easy removal of batteries whether stored in the drawer or on a wall.
Efficient Design- The ultimate option for battery organization, this battery storage option features an efficient design and is constructed of durable, plastic.
Product Details:
Color: Black
Material: Plastic, Acrylic
Size: 13.78 x 6.69 x 1.57 inches
Package Contents

:

1 x 

Battery Organizer with Energy Tester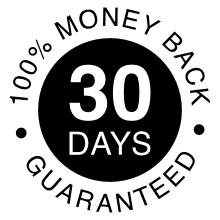 30 Day Money Back Guarantee
We know you'll love the products from Pama Goods, which is why we offer a Risk-free 30 Day Money-Back Guarantee on all of our products. If you're not satisfied with your product simply contact our customer care team and receive your money-back. (see terms and conditions for more info).