-40%
Boxing Reflex Ball Headband
$39.99
You save: $15 (38%)
Description
BECOME THE BEST IN YOUR SPORT!
The Boxing Reflex Ball Headband is a piece of Worldwide used boxing training equipment, which consists of a highly durable PU ball attached to a headband with a specially customized strengthened elastic rope. The Reflex Ball is designed to rebound off your punches and return.
This training method is using by many famous boxers such as Anthony Joshua,  Vasyl Lomachenko, Floyd Mayweather, Manny Pacquiao, and various  MMA fighters around the world, also many adolescents and adults too who do not get enough exercise.
Benefits:
PROFESSIONAL REFLEX TRAINING: The good way to improve hand-eye coordination and reflex. This boxing speedball is an excellent choice for increasing kids' eye-hand coordination, reflexes, agility while enjoying themselves.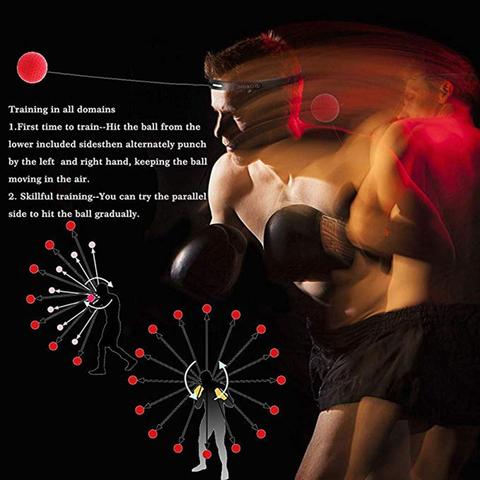 WIDELY APPLICABLE: It is suitable for a man or woman, teenager or child, even a boxing trainer. You don't have to be a professional boxer to use fight ball! Everyone can use it to train, have fun, or release stress.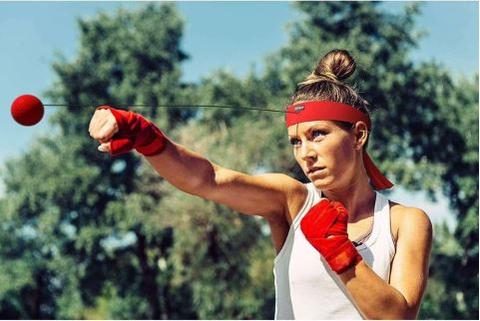 LET THE CALORIES BURNING: Maybe you are accustomed to lifting weights or running on the treadmill, but fight Ball might be even better and far more compelling. The unpredictability of the rebounding ball, coupled with the intensity of your punches will burn out your arms, chest, shoulders, and upper back, perfect for calorie burning and conditioning! Also, it's very addicting!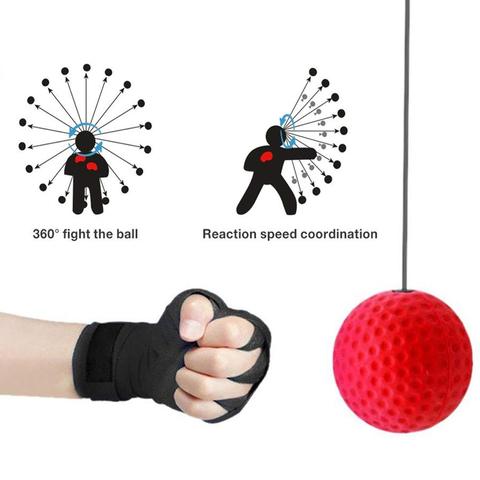 PRACTICE ANYTIME AND ANYWHERE: Have no motivation to workout at home? Do not want to go to the gym? No worries, this punching ball can do a big favor, it is so lightweight and portable, which means you can take it with you anywhere. Perfect for work breaks or school breaks or even for the beach and the park.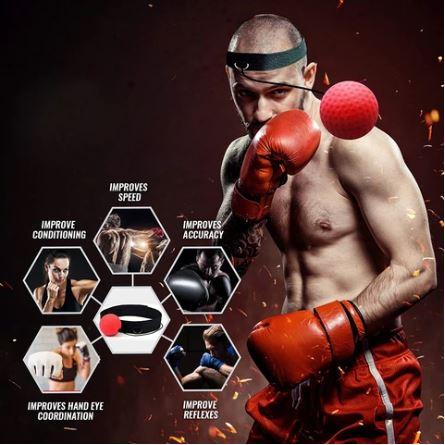 Sports:
Boxing and other combat sports (kickboxing, MMA, Muay Thai, etc.)
Tennis, squash, badminton and other racket sports
Basketball, baseball, football, and other ball-oriented sports
Also used in:
Physical rehab & recovery centers
Special physical needs centers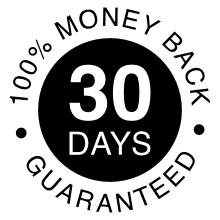 30 Day Money Back Guarantee
We know you'll love the products from Pama Goods, which is why we offer a Risk-free 30 Day Money-Back Guarantee on all of our products. If you're not satisfied with your product simply contact our customer care team and receive your money-back. (see terms and conditions for more info).
Related products
$

314.98


You save: $164.99 (52%)