-29%
Car Windshield Repair Kit
$34.99
You save: $10 (29%)
Description
This Car Windshield Repair Kit allows anyone to fix cracks or chips in windshields or phone/tablet glass screens, safely, easily and inexpensively, before those imperfections enlarge. Avoid paying for an external service and repair it yourself cheaper and faster. Kit includes everything needed to create a quality repair.
The kit comes with a suction that displaces the air from the cracks, allowing the resin to seep in and fill the gaps.
Our advanced resin formula mimics the optical qualities of glass. When applied onto any cracked surface, the result is a brand new, smooth surface – Free from any irregularities.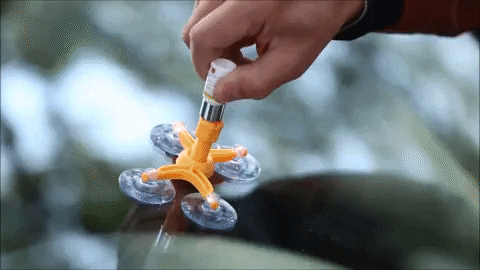 NO MIXING OR HEATING – The liquid repair resin comes pre-mixed and ready to apply.
 WIDELY USED –  This kit is suitable for repairing minor damages on windshields, laminated windows or phone screens. It can be used to fix car cracks, breaks, targets, etc.
 FAST-ACTING – You will be able to complete your repairs in twenty minutes.
 STOP CRACKS FROM SPREADING – Not only will the repair kit restore your broken glass, but it will also stop the cracks from spreading.
 SAVE MONEY AND TIME –  Avoid having to pay for an external service when you can do it yourself in less time and in a cheaper way.
 EASY TO USE – The kit comes with everything that you need. For smaller cracks, simply apply the repair resin to the cracked surface, place the curing strip over the surface, and press to eliminate air bubbles. Then, allow the resin to dry, remove the curing strip, and scrape off the excess resin with the enclosed razor blade. For larger cracks, use the suction cup and pressure applicator. You'll be amazed at how easy it is.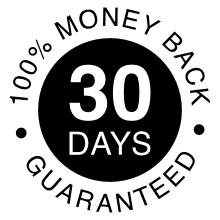 30 Day Money Back Guarantee
We know you'll love the products from Pama Goods, which is why we offer a Risk-free 30 Day Money-Back Guarantee on all of our products. If you're not satisfied with your product simply contact our customer care team and receive your money-back. (see terms and conditions for more info).