-53%
Cozy USB Rechargeable Hand Warmer & Power Bank
$73.99
You save: $39 (53%)
Description
Your hands are freezing and you need to warm them fast, but just putting on a pair of gloves isn't always the perfect solution for a quick warm up!
Super easy to use, and small enough to slip into your coat pocket, the adorable Cozy USB Rechargeable Hand Warmer & Power Bank heats up in seconds, while also serving as an emergency power bank for your phone. To enjoy the soothing heat of this double-sided hand warmer, simply close your hand around it, and enjoy the warmth and comfort as it emanates from both sides.
The perfect device to keep on hand (literally) for the entire winter season, the Cozy USB Rechargeable Hand Warmer & Power Bank is ideal for any outdoor activities, vacations or you can even keep one at the office, where the AC is always on and the temperature feels like 20 below! Soothe away aches, pains, and tension, or just keep your hands warm and comfortable on those painfully chilly days. Enjoy warmth, comfort and relaxation using this cute and cuddly companion.
Featuring an exterior, silicone coating for strong shock resistance and a smooth, soft texture, this adorable hand warmer has a built-in rechargeable battery and is Eco-friendly and heat resistant.
Features:
Cute & Clever Design- So much more than just an adorable device, this hand warmer also doubles as a power bank. The compact design allows you to carry this easy-to-use hand warmer in your pocket, wherever you go. Use it while working, Christmas shopping, traveling, ice-skating, camping or any outdoor activities that often leave you chilled to the bone.
Keep Warm- Easy to turn on and off, the hand warmer provides instant heat, and features an automatic time control to prevent overheating.
Charging Feature- In addition to the hand warming feature, this multi-purpose hand warmer can be used as a power bank for your phone, thanks to the 3600mAh battery capacity.
Safety First- Made of high-quality materials, this device features abs plastic, silicone, and aluminum.
USB Cable Included
Choose from Polar Bear or Penguin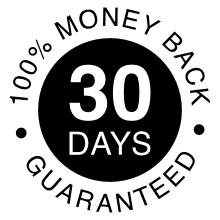 30 Day Money Back Guarantee
We know you'll love the products from Pama Goods, which is why we offer a Risk-free 30 Day Money-Back Guarantee on all of our products. If you're not satisfied with your product simply contact our customer care team and receive your money-back. (see terms and conditions for more info).
Related products
$

41.99


You save: $22 (52%)