-20%
Digital Electronic Smart Door Lock For Smart Home
$199.99
You save: $40 (20%)
Description
Digital Electronic Smart Door Lock is a waterproof smart lock with fingerprint, pin code, mobile app, RFID, and a key that enables you to enter your home. It is suitable for wooden doors and metal outdoor gates.
This is battery-operated and can be easily installed into your doors with no special wiring or internet connection needed. The battery will last for 9 months.
Mode of Access
Fingerprint
Keypad
Remote control
RFID Card
Key
Features
Waterproof – Metal design wherein the keypad can be installed outside the gate.
Easy Installation – No wiring and very minimal drilling.
Advanced Fingerprint Identification – 200 fingerprints. Identifies you in 0.2 seconds & works well for kids and the elderly.
Anti-peep Touchscreen – allows users to type in any number of random digits and can still gain access as long as the 1 correct password is embedded in the longer set of numbers. Makes sure strangers can't steal your password by watching you nearby when you enter the password.
Easy Installation – This is battery operated, and no wiring is required. This can be installed in about 10 minutes.
Low power consumption is powered by 4 AA batteries that can last up to 9 months of battery life or up to 3,000 times access.
Backup Key – Mechanical keys are kept for backup. The keyhole is strategically located to make it more secure.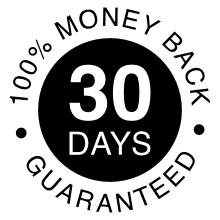 30 Day Money Back Guarantee
We know you'll love the products from Pama Goods, which is why we offer a Risk-free 30 Day Money-Back Guarantee on all of our products. If you're not satisfied with your product simply contact our customer care team and receive your money-back. (see terms and conditions for more info).