-52%
DIY Cordless Engraving Pen
$41.99
You save: $22 (52%)
Description
This easy to use, DIY Cordless Engraving Pen allows you to inscribe almost any material including: steel, metal, wood, glass or plastic! Protect your valuables by etching your name on them with this mini, handheld Engraving Pen. So useful for identifying your own important items.  Also works perfectly for decorating and personalizing gifts. 
Mini sized, so it can be held just like a pen, this engraving tool is super easy to use.  What a convenient way to mark and recognize your own valuables. Engrave your name on appliances, work tools and other equipment. It's an ideal way to label your child's expensive school supplies. Use it to mark calculators, magnifying glasses, pens, tablets, laptops, iPads, or cellphones.
It's battery operated, so you can take it with you wherever you go, and you don't need an electrical outlet. Compact and lightweight, this engraving pen can be tucked into a pocket or purse. It's the perfect size for those away-from-home projects. To use it, just insert 2 AA batteries. (Not Included)
It's also especially useful for those crafty, DIY endeavors. Use it to engrave metal, wood, ceramic, glass and so much more. It's so easy to use, you can show everyone how creative you are by decorating gifts, trophies, and even medals to mark those special occasions that you want to remember forever. This mark will last a lifetime! Whether you're a professional or you want to begin a new hobby, you're sure to enjoy using this handy little tool. Mark your work tools, use it for arts and crafts projects, easily identify your valuables, such as jewelry or electronics. It works great for art projects and will engrave anything from glass to metal, or plastic to wood. 
The DIY Cordless Engraving Pen would make an amazing gift for anyone who loves the idea of creating their own, special and unique gifts for others. 
Identify valuable appliances, tools and work equipment
Decorate gifts or trophies with everlasting messages
Personalize your sporting gear, children's toys, tools, etc.
Use to inscribe almost any metal, wood, glass or plastic material
Power: 2 x 'AA' batteries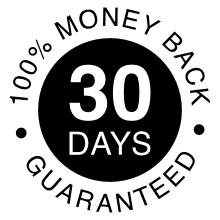 30 Day Money Back Guarantee
We know you'll love the products from Pama Goods, which is why we offer a Risk-free 30 Day Money-Back Guarantee on all of our products. If you're not satisfied with your product simply contact our customer care team and receive your money-back. (see terms and conditions for more info).
Related products
$

52.99


You save: $28 (53%)