-52%
Dripping Icicle Lights
$62.99
You save: $33 (52%)
Description
The realistic effect of these enchanting, Dripping Icicle Lights is sure to make you feel as though you've stepped out of your front door, and into an icy, winter wonderland! Use them both inside or outside to create magical and mesmerizing winter scenes. Featuring 8 individual tubes and 36 LEDs that are encased in their own plastic icicles, these innovative, and decorative lights are available in white, warm light, blue or multi-color. The transparent wire and tube length of each icicle is 12″  long. Each strand of lights is a total of 10.5ft. long. 
These Dripping Icicle Lights are so easy to use. To turn them on, simply push the built in button, and enjoy the unique lighting effect as these Dripping Icicle Lights produce a cascading effect, much like watching raindrops flowing down a window pane.
Features:
Waterproof and Durable- Waterproof and designed to withstand rain, water spills, and even snow, our Dripping Icicle Lights are perfect for outdoor or  indoor decoration. Made of transparent, PC material, you can see their beautiful glow clearly through the icicle tubes.
Dripping Icicle Effect- Featuring beautiful holiday aesthetics all of these little lights make for a magical wonderland experience. They provide lovely visual effects,  resembling gently falling snow.
Extensive Use-  These festive lights are available in white, warm light, multi-color and blue. They emit a soft, lovely light, and are ideal for either exterior or interior decorating. Place them in trees, bushes, or hedges or use them as a border around your garden. Perfect for Christmas, Weddings, Holidays, or Home and Lawn Decor.
Easy to Install– Designed to connect 2 or more strands together, using one plug. They're suitable for larger areas. Featuring a clear connector, at the start of the string lights, that can be used to attach up to 4 strings with one plug. This ensures that all of the lights work well and are at optimal brightness.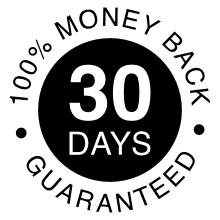 30 Day Money Back Guarantee
We know you'll love the products from Pama Goods, which is why we offer a Risk-free 30 Day Money-Back Guarantee on all of our products. If you're not satisfied with your product simply contact our customer care team and receive your money-back. (see terms and conditions for more info).