-50%
Eco Friendly Shopping Bags
$39.98
You save: $19.99 (50%)
Description
The Grocery bag for champions!
Today's grocery bags can get quite frustrating. They dig into your hands when you carry them, spill open when you're driving, and they're so small that you'd need more than one bag to carry all your groceries. Unloading them also requires endless trips back and forth to and from your car.
Ever ripped your plastic bag by accident because of how heavy its contents are? Not with this Eco-Friendly Shopping Bags! Even a heavy dumbbell is no match for its super sturdy design which is a lot more weight than most people will ever need to carry.
You need the Eco-Friendly Shopping Bags! You'll start loving this eco-friendly bag the minute you reach the checkout aisle because it grabs onto your cart and stays open. You can easily fill it up after your items are scanned. Then when you get to the car, simply lift out and go right in your trunk.
 FEATURES:
Easy to clean; just wipe the Eco-Friendly Shopping Bags with a damp cloth
Fold flat to slip easily into a glove box or the side of a seat
Each bag holds up to 40 lbs, enough to carry your grocery items
Perfect to the laundromat and dry cleaner, storing knitting supplies, toys or beach stuff
Side pockets to store your shopping list, coupons, wallets, and even cell phones.
And it gets even better!  Eco-Friendly Shopping Bags have a broad base and a securing flat surface so they sit up nicely in the back of your car. Now you don't have to worry about anything spilling out.
Stop giving yourself a hard time in carrying all those grocery items. Save money and be eco-friendly. Get your  Eco-Friendly Shopping Bags now!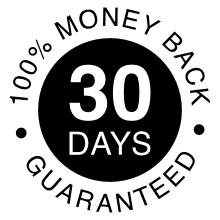 30 Day Money Back Guarantee
We know you'll love the products from Pama Goods, which is why we offer a Risk-free 30 Day Money-Back Guarantee on all of our products. If you're not satisfied with your product simply contact our customer care team and receive your money-back. (see terms and conditions for more info).