-50%
Gotham Steel Smokeless Grill
$159.98
You save: $79.99 (50%)
Description
Barbecue indoors without the smoke:
Cooling drip pan so smoke can't form
Heated grill grate provides perfectly even heat
Ti-Cerama surface with super-strong titanium won't scratch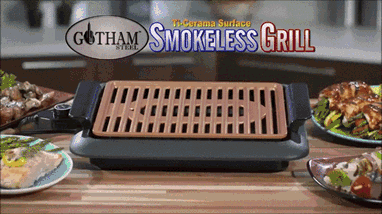 Gotham Steel Smokeless Grill is the ingenious new way to cook and BBQ indoors without all that smoke. It has a convenient temperature dial that maintains perfect heat across the entire surface for perfect grilling every time.
Plus, the Smokeless Grill features a heated grilling grate allowing oils and fats for healthier eating to drip into a pan that cools the oils and fat, so smoke can't form. So food like bacon stays crisp yet juicy. And with a lot less fat.
And like all Gotham Steel products, it's made of Ti-Cerama surface which combines super strong titanium with super slick ceramic which means sticking or scratching is a thing of the past. Making healthy grilling and cleaning super easy and super fun!
So go ahead and BBQ hotdogs, hamburgers, chicken, salmon ribs, and even desserts right in your kitchen because you know it won't stick to the grill!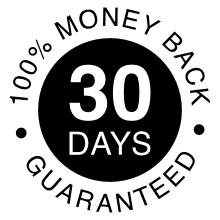 30 Day Money Back Guarantee
We know you'll love the products from Pama Goods, which is why we offer a Risk-free 30 Day Money-Back Guarantee on all of our products. If you're not satisfied with your product simply contact our customer care team and receive your money-back. (see terms and conditions for more info).