-52%
HD 12X Zoom
$50.30
You save: $26.35 (52%)
Description
Are you a social media aficionado who likes to post pictures of everything you do? How about someone who likes to take pictures of outdoor objects, but doesn't want to spend money on a big camera with a quality zoom? If you've ever been jealous at the quality of some of the photos that you see, you may be surprised to learn than they didn't spend hundreds or thousands of dollars on a standard DSLR camera.
 Those impressive photos could very well have been taken with the HD12X Zoom lensthat attaches to your smartphone! I know what you're thinking…there's no way that a smartphone can take high quality photos like that. But I'll tell you that you are in for a pleasant surprise when you see what this little lens can do.
 And when I say little; I mean it. The HD12X Zoom is less than 3" long and weighs less than 2-ounces, so it's extremely easy to carry around with you. And the fully universal clip technology allows you to use the lens on any smartphone, so you won't have to buy a new one!
 The HD12X Zoom was developed for the recreational photographer who wants to take professional quality photos, but can't afford a professional camera. The price is affordable for almost any budget and it's easy enough for anyone to use. If you've ever had a dream about taking high quality photos from your smartphone, then your time has arrived!

So what does all this mean for you?
It means that you will be able to take 
high quality photos
 wherever you go. And if you are big on posting your photos on social media, prepare to get even more likes, comments and followers on all of your platforms. Once your friends see the high quality images that you can take with your phone, they will be impressed and share your photos with their friends to 
make you a hot commodity
!
 Features:
  The telescope has 12 times zoom, which can adjust the focal length well.
  The telescope can be used as a monocular.
  Fit most kinds of mobile phones, include flip phones and bar phones,
  Phone has back camera, can be connected to the telescope through the clip.
  Mobile phone's quality of imaging can be improved evidently.
  Applicable to watch the game, concerts, tourism, observe animal lovers, news reporter long-distance shooting etc.
  Private detective taking pictures forensics, geological exploration, forestry management, railway port scheduling and etc.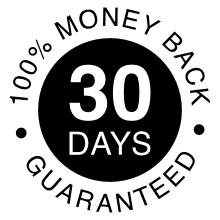 30 Day Money Back Guarantee
We know you'll love the products from Pama Goods, which is why we offer a Risk-free 30 Day Money-Back Guarantee on all of our products. If you're not satisfied with your product simply contact our customer care team and receive your money-back. (see terms and conditions for more info).