-52%
HD Day & Night Vision Visor
$52.48
You save: $27.49 (52%)
Description
THE HD DAY & NIGHT VISION VISOR WILL REDUCE BLINDING GLARE FROM THE SUN DURING THE DAY WHILE YOU'RE DRIVING.

IT ALSO HELPS MINIMIZE THE VISUAL EFFECTS OF THE HIGH BEAMS THAT STREAM FROM HEADLIGHTS AT NIGHT.

FEATURES
The HD Vision Visor will reduce blinding glare from the sun during the day while you're driving. It also helps minimize the visual effects of the high beams that stream from headlights at night.
You will experience evenly balanced colors with improved clarity and contrast. This car visor will give you peace-of-mind and an increased feeling of safety so you can keep your eyes on the road.
Day Night Car Visor is well designed to protect your eyes from the intense brightness coming from sunlight UV rays at day and car headlights at night.
It made out of two tinted colors the gray for day use and orange for a clear night vision.
Gives you a "crystal clear", "amazing", and High-Definition sight while driving, makes you feel comfortable and focused your attention on the road, for more safety.
Has a durable output that can last a long time for more fun in driving.
Universally designed to fit most cars and vans.
It's very easy to install just by clipping it on your existing sunshade and ready to use. Reverse to remove and can be stored in a small space of your car pocket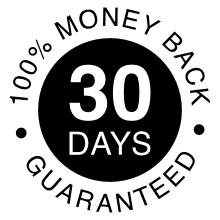 30 Day Money Back Guarantee
We know you'll love the products from Pama Goods, which is why we offer a Risk-free 30 Day Money-Back Guarantee on all of our products. If you're not satisfied with your product simply contact our customer care team and receive your money-back. (see terms and conditions for more info).