-50%
Heaven Mat & Pillow Set
$89.99
You save: $45 (50%)
Description

SAY GOODBYE TO BACK PAIN, MUSCLE SORENESS, HEADACHES, FIBROMYALGIA, SCIATICA, INSOMNIA, and STRESS

at the COST of a SINGLE MASSAGE
Tired of spending so much time and money on weekly massages and chiropractors? Only to have the pain come back within the next couple of days.
The HASSLE of scheduling appointments, looking, and paying for parking and cost of fuel just to make the trips.
Imagine life without pain, soreness, headaches, migraines, and tension.
Save tons of money and time from massages and chiropractors trips
Just lay the Heaven Mat out and relieve back pain wherever and whenever
Experience your back pain magically relieved just after using the Heaven Mat for 20 Minutes
Heaven Mat is clinically-proven to significantly relieve pain throughout the body using ancient secrets to naturally relieve your pain
Thousands of people around the world are already using our Heaven Mat daily to naturally relieve back pain, migraines, insomnia, tension and sciatica without worrying about dangerous side effects from drugs or expensive treatments.
Within 20-minutes each day, your muscle tension disappears and your energy level rises!
CLICK "ADD TO CART" AND CHANGE YOUR LIFE TODAY. 
How Can It Benefit Me?
The Heaven Mat works in just 20 minutes stimulating the production of endorphins in the brain which are powerful, natural pain killers.
General vitality
Relief from stress
Deep, restful sleep
Healthy circulation
Soothing of headaches
Relaxed body and mind
Relaxation of tense muscles
Natural and Affordable Pain Relief
Our Heaven Mat naturally stimulates your body to produce feel-good hormones that alleviate the feelings of pain and soreness without drugs, expensive treatments or expensive therapy.
BENEFICIAL FOR EVERYONE
From massage enthusiasts to sufferers of chronic pain. Heaven Mats are beneficial to everyone who gives it a try.
Feet – Nurses, flight attendants, anyone that craves some tension relief after a long day on their feet.
Lower back – Mums, people who spend time in the garden, or anyone who works a labor-intensive job.
Neck & shoulders – Desk-bound workers, anyone carrying tension or needing posture support.
Hamstrings & quads – Active bodies, sports players or gym-goers needing targeted relief.
Belly – Anyone who users a wheat bag or struggles with tummy tension.
How can the Heaven Mat give you deep & restful sleep?
Lying on the Heaven Mat helps to relieve stress
As your body releases stress, so too will the tension held in your muscles
The body relaxes, and the mind soon follows
You'll feel more zen, loose, and ready to drift off
Deep and restorative sleep becomes easier to achieve
HOW TO USE:
The Heaven Mat is most popular for alleviating pain on the back, shoulders, neck, waist, hips, feet, and hands however, your entire body can benefit from it. The most common way of using the Heaven Mat is to lie your back on the mat to ease muscle the muscles and relax the body.
THE HEAVEN MAT EXPERIENCE
PACKAGE INCLUDES:
1 X HEAVEN MAT
1 X HEAVEN PILLOW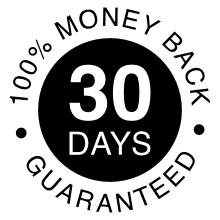 30 Day Money Back Guarantee
We know you'll love the products from Pama Goods, which is why we offer a Risk-free 30 Day Money-Back Guarantee on all of our products. If you're not satisfied with your product simply contact our customer care team and receive your money-back. (see terms and conditions for more info).
Related products
$

35.74


You save: $10.75 (30%)