-50%
Hurricane Spin Duster
$59.90
You save: $29.95 (50%)
Description
Dusting is the worst. Spraying and wiping all day is back-breaking work and feather dusters make such a mess. NOW, SAY GOODBYE TO FEATHER DUSTERS OR CLEANING WITH A DIRTY RAG!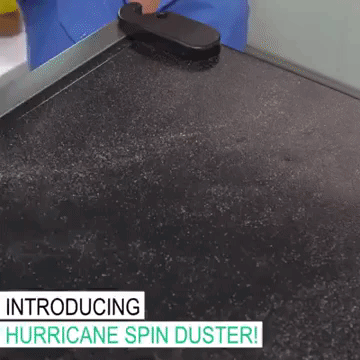 Spin duster doesn't move dust around like a feather duster. It uses static electricity to pick up dust like a magnet. The secret is thousands of electrostatically charged bristles that attract and trap dust so nothing is left behind. Just press the button and it spins into action. Evict those dust bunnies with a single spin. The Hurricane Spin Duster makes cleaning and dusting impossible places like bookshelves and blinds easy.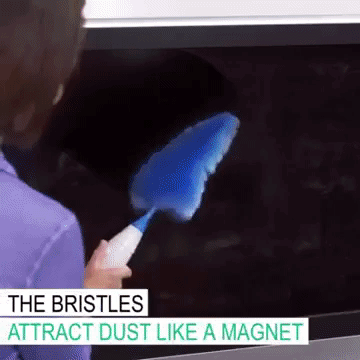 Eliminate dust and get a deep clean! Spin Duster gets deep into corners and crevices, conforms to fixtures and fittings, and gets in and around hard-to-reach places like magic. The ultra-soft dust grabbing fingers leave a path of clean. Dust without having to move a thing! Hurricane Spin Duster works dry to you don't need to use a dust spray. It's the lightest and easiest way to dust. When you're finished cleaning, just rinse the head and let air dry. Then it's ready to go! Clean the impossible and make dusting fun again with Hurricane Spin Duster!
The painless way to dust your home. 
Let's be honest – dusting is back-breaking work. Your old feather duster spreads dust everywhere while using a cloth and spray is downright tedious. Hurricane Spin Duster is the motorized duster that eliminates dust in half the time. When you're ready to dust, just press the button and Hurricane Spin Duster starts spinning. All you have to do is glide it over your dusty surface. Hurricane Spin Duster practically does the work for you!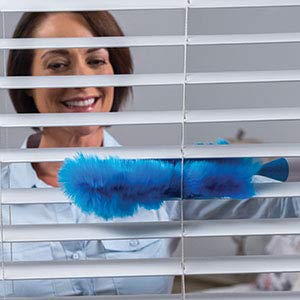 Conforms to any shape.
Fitting your dust wand in small spaces is a big challenge. It's almost impossible to dust mini blinds and shutters, and office necessities like keyboards, laptops, and monitors. Hurricane Spin Duster's ultra-soft bristles conform to your furniture and décor's shape. It's perfect to get tough-to-reach areas like corners, crevices, and space between appliances. Easily evict those dust bunnies residing at the bottom of your glass vase.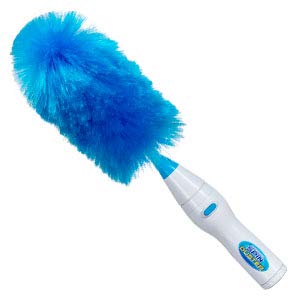 Washable duster.
Feather dusters aren't meant to be washed. Each time you reuse that dirty duster, you're spreading dust particles (and possibly dust mites) around on your furniture. Gross! Hurricane Spin Duster has removable dust heads that are washable. Just remove the dust head, rinse under water, then allow to air dry. You clean with a fresh dust head each time you dust.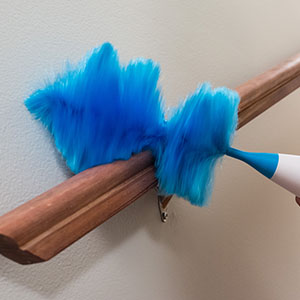 More bang for your buck.
Hurricane Spin Duster is more than your generic old duster. It's a dusting system. Each Hurricane Spin Duster includes the Hurricane Spin Duster, two unique dust heads, and a small bottle of free multipurpose spray. Hurricane Spin Duster runs on 4 AA batteries. You'll need to purchase batteries separately.  Batteries are NOT included.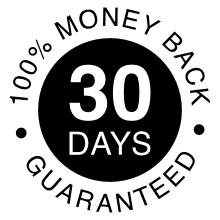 30 Day Money Back Guarantee
We know you'll love the products from Pama Goods, which is why we offer a Risk-free 30 Day Money-Back Guarantee on all of our products. If you're not satisfied with your product simply contact our customer care team and receive your money-back. (see terms and conditions for more info).