-52%
Hydro Cooling Hat
$56.68
You save: $29.69 (52%)
Description
Stay cool and protect your skin from the damaging effects of the sun! 
Now, you can keep your head cool, while blocking the sun's harmful rays. The evaporative cooling liner featured in our Hydro Cooling Hat keeps your head feeling refreshed, while the wide brim, with its protective UV barrier, blocks 99% of the sun's harmful rays. Perfect for keeping your skin safe from the dangerous and damaging effects of the sun. 
Featuring two popular designs, the Hydro Cooling Hat is available in both a wide-brimmed, Sun Hat and the more traditional Cap style. Specially designed to keep you cool and comfortable, while participating in outdoor activities or even while working, this cooling hat is the ideal outdoor gear. Stay sheltered, cool and protected while engaging in physical activities in the hot sun.
Designed using an innovative and advanced hydro-cooling technology, the evaporative cooling liner works incredibly well and ensures that your head, and therefore the rest of your body, remains cool, no matter what activity your engaged in. The secret to this advanced cooling ability, is that you actually wet the evaporative liner before placing the sun hat on your head. Enjoy the instant cooling effect, as you remain cool and comfortable all throughout the day. 
FEATURES: 
Lightweight and Breathable- Fashioned of lightweight and breathable fabric, each Hydro Cooling Hat is specially created with comfort in mind! It's actually crafted using the same type of fabric that's commonly used in the designs of many active wear and high performance garments. 
Built-In UV Barrier: The unique evaporative liner and wide brim or bill of each hat helps to block up to 80% of the sun's glaring heat and up to 99% of the harmful UV rays. 
Works Wet or Dry- To get the most benefit of the evaporative cooling technology, and to keep your head up to 20 degrees cooler while out in the heat, you'll definitely want to wet your hat, simply by filling the inner liner with water. 
Size- One Size Fits All
Material: 55% EVA, 34% Polyester, 10% Nylon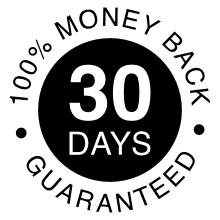 30 Day Money Back Guarantee
We know you'll love the products from Pama Goods, which is why we offer a Risk-free 30 Day Money-Back Guarantee on all of our products. If you're not satisfied with your product simply contact our customer care team and receive your money-back. (see terms and conditions for more info).
Related products
$

41.99


You save: $22 (52%)