-38%
Ice Genie : Ice Cube Maker
$39.99
You save: $15 (38%)
Description
Just fill and chill!
Do your ice tube trays consume most of your freezer's space? It's even harder to twist and turn just to extract those ice cubes. Now here's a much easier way for that!
Introducing, the Ice Genie: Ice cube Maker. It's revolutionary and space-saving replacing up to 10 of your traditional ice cube trays that are taking your whole freezer.
Ice Genie's double chamber design is what makes it special. Outer chambers freeze the ice cubes while the inner cylinder stores them. The Ice Genie: Ice cube Maker can hold up to 3 batches of ice cubes or 120 cubes in total. Amazing!
Simply fill and chill! Fill the Ice Genie: Ice cube Maker's outer chamber with water then lift up the inner cylinder and squeeze out the cubes into the bucket and they're ready to use! Then, just refill and freeze again for another batch of ice cubes.
FEATURES:
Space-saving. Unlike the traditional ice cube trays, this Ice Genie can hold batches of ice cubes all at the same time.
Safe and BFA Free. Made with quality silicone material.
Odor-free ice. Airtight lid keeps your cubes fresh and free from your unwanted freezer odor.
Use it to keep bottles cold or even want it to fill with ice cream.
Dishwasher safe. It's also fine to just rinse it off after each use if not dirty or smelly.
Stop overcrowding your freezer. Save some space for other food. With the Ice Genie: Ice cube Maker, you're always ready to serve cold and refreshing drinks to your family or even hold your favorite ice cream while you watch a movie.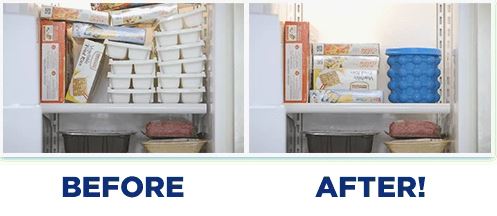 Just fill and chill. Lift up the cylinder, squeeze and pop out the ice, refill, and chill again! You will surely love this Ice Genie: Ice cube Maker so you better hurry up and get your own now!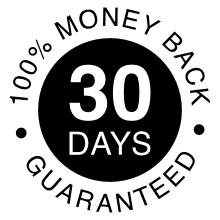 30 Day Money Back Guarantee
We know you'll love the products from Pama Goods, which is why we offer a Risk-free 30 Day Money-Back Guarantee on all of our products. If you're not satisfied with your product simply contact our customer care team and receive your money-back. (see terms and conditions for more info).