-20%
Lion Mane Wig for Dogs
$24.97
You save: $5 (20%)
Description
Unleash the Beast!
With the simple tug of a drawstring, you can instantly transform your common canine into the King of the Jungle! Want to hear your guests roar with laughter? This Lion Mane Wig for your dog is the perfect way to get the party started! Dress your doggie up for parties, holidays-(think Halloween), or just for good old-fashioned home entertainment in general. This hilarious Mane Wig is soft and comfortable enough to soothe the savage beast while providing Hours of Fun for YOU and your friends and neighbors!
Your dog is going to revel in all of the attention that he or she will get from everyone. You'll enjoy watching your doggo strut with pride as loads of love and laughter are showered on the 'lovable lion!' It might even help keep the burglars away if they think your house is guarded by a fierce house lion! Hahaha!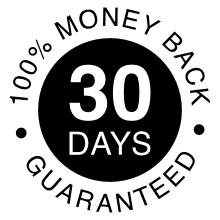 30 Day Money Back Guarantee
We know you'll love the products from Pama Goods, which is why we offer a Risk-free 30 Day Money-Back Guarantee on all of our products. If you're not satisfied with your product simply contact our customer care team and receive your money-back. (see terms and conditions for more info).