-52%
Magic Sticky Pads (10 Pack)
$41.99
You save: $22 (52%)
Description
These amazing, Magic Sticky Pads (10 Pack) let you stick any object to just about any surface, without the risk of damaging it!
Say, "goodbye" to damage caused by using a hammer and nails on your walls! Now, you can stick anything onto any surface, without leaving sticky residue or unsightly damage. Use the
Magic Sticky Pads
on everything from your car interior, kitchen or bathroom tile, the side of your toilet, cabinets, your desk, fiberglass, wood, and even rugs. 
They're super easy to use and will stick to any surface. You can even cut the pad to the desired size you need. Just peel, stick and grip! It's that easy and the possibilities are endless!
Perfect for hanging decorations and holiday decor, posters, cell phones, tablets, and so much more! You can also use it to remove pet hair and dust from clothing and upholstery.These pads can't be harmed from exposure to UV rays or high temperatures and will last a lifetime.  
EASY TO USE: Simply peel off the plastic from the pad, stick it anywhere you want, and hold for 5 seconds. Holds objects tight and if you're not satisfied, simply remove and re-position the way you want it.
EASY TO CLEAN: Just wash the pad with warm water and air dry it. Reuse it again and again!
HOLDS IT ALL: Each pad can hold up to 5 pounds, so you'll be able to hang or stick any size or type of objects.
UNIQUE DESIGN: Designed to leave no sticky residue, these pads can be removed easily, with ZERO damage. (Use Care When Removing From Sheetrock)
EACH PACK CONTAINS 10 PADS: You'll get 10 pads, so your options for how to use them is endless.
NOTE: Avoid placing gel pads on valuable or irreplaceable items for extended periods of time.(Please do not use to hold items more than 1.1lb vertically.)The non-slip pad is not suitable for fixing silicone and rubber products.
Not intended for use on rough, oily, delicate or granular surfaces.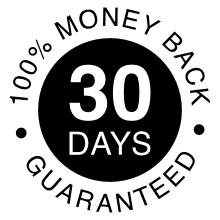 30 Day Money Back Guarantee
We know you'll love the products from Pama Goods, which is why we offer a Risk-free 30 Day Money-Back Guarantee on all of our products. If you're not satisfied with your product simply contact our customer care team and receive your money-back. (see terms and conditions for more info).