-25%
Magnetic Tool Holder Pad
$39.97
You save: $10 (25%)
Description
This magnetic pad holds any metal tools, and clings onto metal surfaces, keeping you clutter free while you work in the garage, under a car hood, and kitchen. It uses extra-strong magnets to hold pretty much any tool you put on it including screwdrivers, pliers, wire-strippers, and even bolts, nuts, screws, sockets, nails, and more. Plus, it easily stores in any toolbox without taking up a lot of space!
A convenient way to keep your work area clean. Each powerful pad provides 12 inches of storage space, and can hold several tools. Made from a strip magnet, which metal tools stick to, keeping them within reach, but still out of the way.
Product Features:
Can be used from garages to kitchens.
Keeps your tools flat and prevents them from rolling away.
Sticks on any shape of metallic surface.
Strong, durable, and extra reliable.
Scratch resistant, and does not leave a mark when attached to the side of a car, on a wall, pillar, or even on the under-side of a car hood.
Flexible tray, great for garage or workshops
Size: 29.5 x 20 x 0.5cm (11 inches long x 8 inches wide)
The Magnetic Tool Holder Pad is a flexible, anti-scratch, ridiculously strong magnetic pad. Measuring just 1/4″ thick, it takes up almost no room and can hold just about anything you throw at it. Great addition to any mechanics toolbox.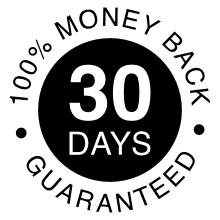 30 Day Money Back Guarantee
We know you'll love the products from Pama Goods, which is why we offer a Risk-free 30 Day Money-Back Guarantee on all of our products. If you're not satisfied with your product simply contact our customer care team and receive your money-back. (see terms and conditions for more info).