-52%
Multifunctional Travel Makeup Pen
$41.99
You save: $22 (52%)
Description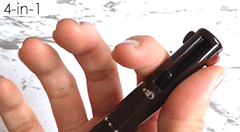 The new, Multifunctional Travel Makeup Pen includes 4 in 1 cosmetic features- 3 eyeliner/eyebrow shades in Black, Brown and Light Brown, to line and define your eyes and a natural nude/pink lip-shade to line your lips, contour & help prevent lipstick or lip gloss from bleeding or spreading to the outside of your mouth. All of the colors are completely natural looking, and long lasting. They're glossy, but not sticky and they're easy to apply. Each applicator allows for a precise, delicate, thin line, and the end results look amazing.
Whether you're a professional makeup artist or not, this Multifunctional Travel Makeup Pen is the perfect tool to modify and contour your eyes, while providing you with a lovely, smoky eye, or beautifully defined lips. Featuring 2 brow coloring pencils, 1 black eyeliner pencil and a natural nude/pink lip liner pencil, this mechanical makeup pen is super convenient. 
Completely nourishing, each featured cosmetic is formulated with a soothing complex of lanolin, mineral oil and beeswax to comfort and maintain healthy eyelids and lips.
Easy To Use- Simply slide the button down to select your corresponding makeup choice. It's just like the old school mechanical pencils, that were so convenient and saved so much space in your pencil pouch! 
This handy makeup pen saves space and time and you'll enjoy the convenience of having all of these makeup options right at your fingertips! Put it in your pocket or purse for quick and convenient touch-ups while you're out and about. It's the perfect travel companion and fits easily into any makeup pouch.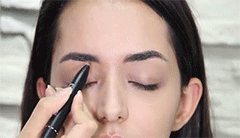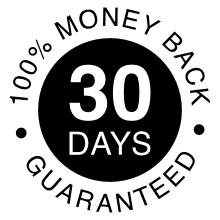 30 Day Money Back Guarantee
We know you'll love the products from Pama Goods, which is why we offer a Risk-free 30 Day Money-Back Guarantee on all of our products. If you're not satisfied with your product simply contact our customer care team and receive your money-back. (see terms and conditions for more info).
Related products
$

41.99


You save: $22 (52%)