-50%
Pain Relief Foot Pads
$39.99
You save: $20 (50%)
Description
Love heels but hate pain?
Say goodbye to painful feet forever!
The Pain Relief Foot Pads pain relief pad helps to protect your feet by alleviating foot pain with full, soft support. Our anti-slip, anti-pain cushions are designed to give you relief while wearing heels or any shoe.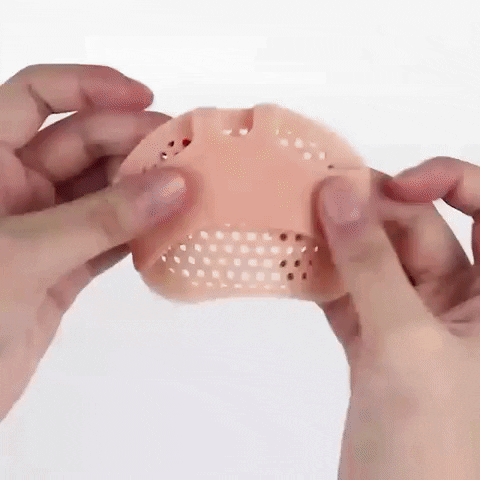 Comfortable, Discreet & Easy to Use
Our cushioned pads slide over the middle toes and stay in place over the footpad to provide soft, hypoallergenic, odor-resistant comfort. The pads mold to the shape of your foot and can be worn throughout the day and night for 24-hour relief, even under socks.
Our honeycomb pads are designed with unique air holes to provide ventilation, allowing air to circulate and move freely, making the heat more bearable, even while you are active or standing long hours.
Odorless, Safe & Reusable
At Pain Relief Foot Pads, we use medical-grade silicone gel, so they don't absorb odor or dirt, and they can be reused and washed.
Fast Acting Pain Relief
Our Pain Relief Foot Pads relieve pain from wearing uncomfortable shoes, especially heels. They provide comfort from foot pain caused by:
Metatarsalgia 

Foot Pain

Morton Neuroma 

Plantar fasciitis

Blisters, Calluses

Burning Sensations
Versatile Use
Our pads can fit inside socks, high heels, tennis shoes, boots, and all kinds of daily footwear for multipurpose use.
Prevent Injury
Our honeycombed, cushioned design protects your feet from injury while absorbing shock friction and tension. Whether you're going for a run or wearing your favorite heels, you know you're in safe hands with Pain Relief Foot Pads
Why You'll Love our Pain Relief Foot Pads
✅  RELIEVE PAIN: Perfect for walking, dancing, running, hiking, playing sports, and more, these pads can help relieve pain from bunions, corns, plantar fasciitis, and more.
✅  SOFT AND BREATHABLE:  The silicone gel is made with durable, high-quality material and leaves you feeling soft and comfortable with padding in all the right places, a honeycomb hole gives you a breathable support pad with airflow to keep you fresh.
✅  TOE SEPARATION:  The flexible design has toe separators that help spread your toes and widen the muscles, ligaments, joints, and tendons of the toes to give you a gentle stretch and help improve circulation, realign bones and straighten bent toes.
✅  WASHABLE AND REUSABLE:  Hand washes in lukewarm water whenever you need to clean them and then dry naturally for a clean feel anytime you want!
✅ THOUSANDS  SOLD WORLDWIDE: Women & men worldwide love them so much. We've had so many reviews from people just like you who are now pain-free.
✅ ONE SIZE FITS ALL: Suitable for both men and women of all shoe sizes.
✅ 2 COLORS:  Choose from 2 colors, nude or white
Package includes A pair of Pain Relief Foot Pads.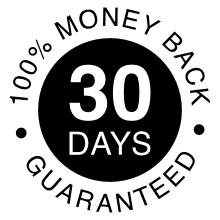 30 Day Money Back Guarantee
We know you'll love the products from Pama Goods, which is why we offer a Risk-free 30 Day Money-Back Guarantee on all of our products. If you're not satisfied with your product simply contact our customer care team and receive your money-back. (see terms and conditions for more info).
Related products
$

94.48


You save: $49.49 (52%)