-60%
Plant Water Funnel
$57.48
You save: $34.49 (60%)
Description
Introducing this funnel with a controlled flow rate irrigation dripper, which saves you time and worries from the watering of plants.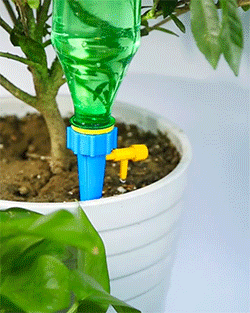 All you need is an ordinary plastic bottle perforated and inserted with our funnel and valve, then immediately you get an automated plant watering helper, lasting for up to 15 days.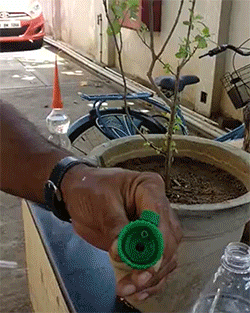 This watering device provides accuracy and consistency in the plants watering process, with a compact size fit for all potted plants. Enjoy the nature at a stone's throw, effortlessly!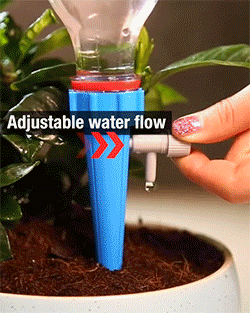 FEATURES:
Automated Irrigation: Control the water flow rate according to your plants needs thanks to the adjustable valve in the funnel. It lasts for up to 15 days, depending on the dripping speed, which can be set at speed of 1 to 60 seconds per water drop.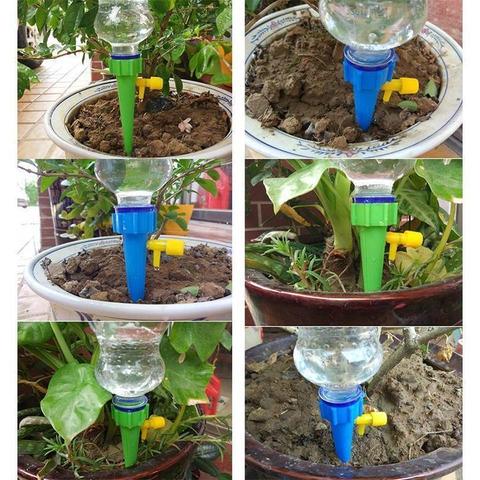 Simple and Convenient Setting: Make a hole to the bottom of any standard plastic bottle with bottle mouth of 1.1 inches in diameter. Install the watering device to the mouth of the bottle.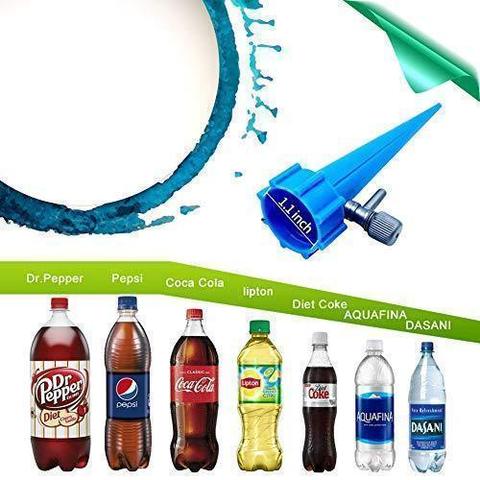 Compact Size: Fit ideally any potted plant thanks to the compact size of the funnel
Compatible Bottle Size: Make your watering device with any standard bottle with bottle mouth of 1.1 inches in diameter. These are any soft drink bottles or drinking water bottles.
Environmentally-caring: Reuse for many years thanks to its high-quality ABS plastic. Reduce water and plastic waste to protect our environment.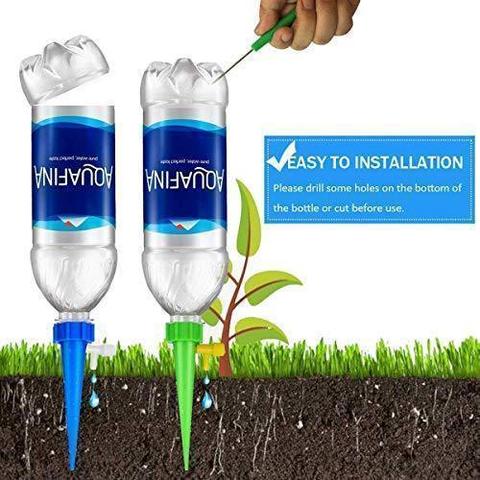 SPECIFICATIONS:
Material: High-quality ABS Plastic
Size: 13.5cm x 3cm (Funnel)
4cm x 2.5cm (Valve)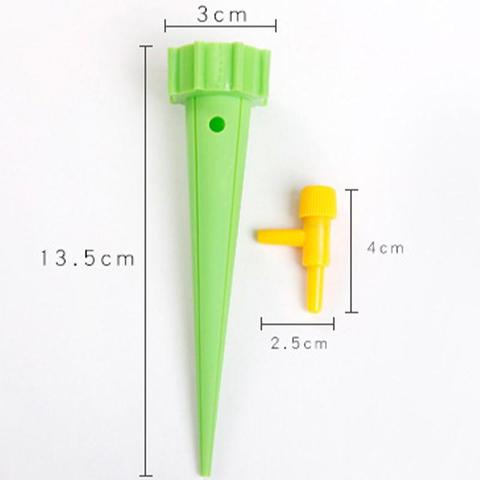 PACKAGE INCLUDES:
6 pieces of Plant Water Funnel
OR 12 pieces of Plant Water Funnel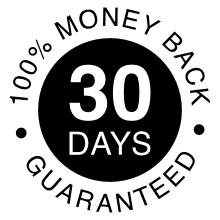 30 Day Money Back Guarantee
We know you'll love the products from Pama Goods, which is why we offer a Risk-free 30 Day Money-Back Guarantee on all of our products. If you're not satisfied with your product simply contact our customer care team and receive your money-back. (see terms and conditions for more info).