-50%
Pocket Diamond Sharpener – The Cutting Edge Pocket Blade Sharpener
$39.98
You save: $19.99 (50%)
Description
Cutting Edge Pocket Blade Sharpener
Are you tired of always having to sharpen your knife because your block of sharpener can't provide a long-lasting fix? Have you ever gone on a camping trip and realized that you needed your knife to be just a little sharper to get the job done? Well with this Pocket Diamond Sharpener, you can cut down on the time and the effort it'll usually take to get your favorite knife as fine as ever.
FEATURES
Lightweight and compact-Pocket Diamond Sharpener
Foldable design makes it travel-friendly
Can be used on all types of blades (eg knives, axes, etc)
Unique sharpening surface that will quickly and easily sharpen your blade
Whether you're always on the go or you're enjoying some me time while you're out enjoying a break at home, it's important to keep your knives sharp – whether it's for the kitchen, for your crafts, for gardening, or for hunting – and that's where the Pocket Diamond Sharpener comes in.
The Pocket Diamond Sharpener is handy and practical tool will get your blades of any kind sharper in no time at all. Its unique, double-sided grinder-like design provides an accurate and thorough filing for your blade, whatever its size, length, or width. Additionally, it wouldn't matter if your blade is old or new – the Pocket Diamond Sharpener will surely whet that blade like a professional and make that blade seem better than when it was brand new!
 
Don't miss the chance to be cutting edge! Grab yourself the Pocket Diamond Sharpener now and keep yourself (and your blades) as razor-sharp as ever!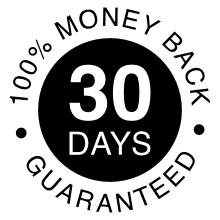 30 Day Money Back Guarantee
We know you'll love the products from Pama Goods, which is why we offer a Risk-free 30 Day Money-Back Guarantee on all of our products. If you're not satisfied with your product simply contact our customer care team and receive your money-back. (see terms and conditions for more info).