-52%
Portable Neckline Slimmer
$41.99
You save: $22 (52%)
Description
No More Double Chin! 
Now, you can take years off your appearance and see dramatic results when you use the Portable Neckline Slimmer for just 3 minutes a day, every day. It gently firms the underlying muscles of the neck and tightens the skin for a dramatic lift, WITHOUT Surgeries and WITHOUT Pills! 
When used consistently, this high-quality, Portable Neckline Slimmer helps to reduce the appearance of double-chin and neck folds. Lift and smooth your neckline, using this slimmer for just minutes each day. The secret is the patented resistance coils. With just three minutes of exercise a day, you'll begin to notice tighter, smoother skin in your neckline and chin area. No more loose or sagging skin, as this slimmer gently firms underlying muscles in the neck and tightens the skin, for a dramatic lift. The key is consistency! Eliminate double chin and excess fat in the jawline, just by exercising with the neckline slimmer every day.
The Portable Neckline Slimmer is highly effective and uses progressive resistance to gently firm underlying muscles in the neck and tighten skin at the same time. Whether you're a beginner or your up for some advanced toning, this slimmer has you covered. With 3 levels of resistance, you can choose the massage effect you prefer, to achieve your own perfect face type, naturally and safely. Each spring provides a different massage effect. Choose the red spring for low resistance, the green spring offers medium resistance and the black spring provides high resistance, for an effective chin and neck workout!
It's suitable for men or women of any height or shape and the compact and portable design means that the neckline slimmer is easy to take with you wherever you go! Use it at home, the office, or even while sitting in the car pickup line at school! 
Effective Resistance- Tone, tighten and lift saggy skin and underlying neck muscles
Three Resistance Levels- Low, Medium and High, for beginners to advanced toning
Dramatic and Rapid Results- When used for just 3 minutes a day, you'll see noticeable improvement in both skin firmness and muscle tone.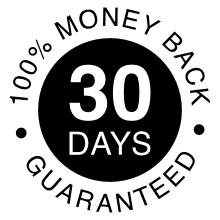 30 Day Money Back Guarantee
We know you'll love the products from Pama Goods, which is why we offer a Risk-free 30 Day Money-Back Guarantee on all of our products. If you're not satisfied with your product simply contact our customer care team and receive your money-back. (see terms and conditions for more info).