-53%
Power Knee Stabilizer Pads
$157.99
You save: $83 (53%)
Description
Now, you can offer support to your thighs and calves, while reducing the pressure on your sore knees and joints, wearing these innovative, new Power Knee Stabilizer Pads! These pads provide support to your legs, directly providing you with the ability to carry heavy objects far easier than you could without them! They're ideal for anyone who works out, and perfect for working men and women who spend all day crouching. These stabilizing pads would be a tremendous help to delivery guys who carry packages for a living and even hikers, who trek up and down mountains for fitness and fun!
The specially designed construction is durable, and lightweight and features a remarkably flexible aluminum alloy body that's breathable and easy to put on. It can be worn underneath or outside of your clothing, using the Velcro type, length control straps. (One Size Fits All-Pair Set of 2) 
Knee Pad Straps (Both Sides)- 22.04″ Long
Putting on your Power Knee Stabilizer Pads is a snap!
To wear your knee pads:
While standing or sitting, simply place the jointed, folding center directly behind your knee, with the logo facing up and out. The logo should be above the joint at the back of your knee.
Starting with the Velcro straps below your knee, thread the straps through the button-hole-like openings and pull the straps around, tightening them until they feel comfortably secure.
Repeat the same procedure with the straps above the knee. The upper straps should rest directly above the knee, with the lower straps resting right below the knee.
Make sure that the straps are secure, but feel comfortable and are not so tight that they're binding or constricting.
STRONG LIFTING POWER- The Power Knee Stabilizer Pads can withstand a weight of about 20 kg each and are effective enough to lighten about 40kg from a person's own weight.
REDUCE STRESS- Reduce stress on ligaments in your knee and instability in the anterior, posterior, medial, and lateral ligaments, using this patented spring loaded technology.
EXTRA SUPPORT-The ingenious spring-loaded technology supports both legs and provides your knees with the extra support they need! This breakthrough innovation allows you to rise, using your knees, much easier when bending or squatting with both legs.
VERSATILE- Ideal for various sports such as mountain climbing, biking, golf, badminton, work outs, and more.
WORKING BUDDY- These powerful knee pads support your thighs and calves, and are useful for any occupation. They provide you with a notable boost when lifting heavy objects.
HIGH-QUALITY- These knee pads feature a durable, lightweight, aluminum alloy body with remarkable elasticity and the specially designed, manufactured spring allows a 36kg stronger knee stretch. The Velcro-type, length control straps make them easy to put on and make it possible for them to be worn comfortably, whether inside or outside of your clothing.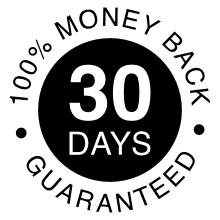 30 Day Money Back Guarantee
We know you'll love the products from Pama Goods, which is why we offer a Risk-free 30 Day Money-Back Guarantee on all of our products. If you're not satisfied with your product simply contact our customer care team and receive your money-back. (see terms and conditions for more info).