-50%
Power Leg Outdoor Joint Support Knee Brace
$159.98
You save: $79.99 (50%)
Description
IMAGINE THE FREEDOM OF BEING ABLE TO GO ANYWHERE, EXERCISE, AND PLAY YOUR SPORTS ALL DAY WITHOUT HAVING KNEE PAIN!
POWER LEG is an innovative knee brace that dramatically reduces knee stress when walking or doing other activities that use the knee joint. This new PowerPro brace is great for people with knee pains. It helps you in mountain climbing, moving upstairs, weight lifting and also enables you to play sports of your own choice.
POWER LEG can withstand a weight of about 20 kg each. It is effective to lighten about 40kg from a person's own weight. It is a breakthrough product that allows you to lift your knee easily when you bend or squat both legs.
Benefits
☑️ The POWER LEG is for supporting and protecting the knee joints.
☑️ POWER LEG is designed to give elasticity only when the knee joint is bent over a certain angle (30 degrees).
☑️ It helps when you work in industrial fields, farming, doing sports, and for elderly people who have weak knee joints.
☑️ This product is made up of light aluminum spring which has elasticity and can lift weights up to 20kg on each brace.
☑️ POWER LEG support thighs and calves, so they can be used in the workplace.
☑️ POWERL EG Can be worn on the inside and outside of the clothes
☑️ Patients with the following diseases can use POWER LEG
Instability of knee joint due to ligamentous injury
Quadriceps weakness
Knee osteoarthritis
Muscles strain
Ligamentous sprain
Meniscal injury
 Features
☑️ Durable & lightweight aluminum alloy body
☑️ Strong elasticity due to special aluminum Spring
☑️ Easy Velcro-type length control
☑️ Long-Lasting
☑️ The material doesn't smell
☑️ Straps are super soft
☑️ Extremely Comfortable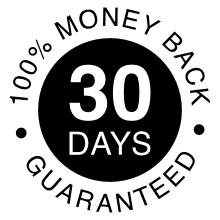 30 Day Money Back Guarantee
We know you'll love the products from Pama Goods, which is why we offer a Risk-free 30 Day Money-Back Guarantee on all of our products. If you're not satisfied with your product simply contact our customer care team and receive your money-back. (see terms and conditions for more info).