-33%
Reusable Silicone Stretch Lids for Kitchen (6 Pieces)
$29.99
You save: $10 (33%)
Description
Don't throw leftover Food! Just cover it with Our Newly arrived  Silicone Lids and it will stay fresh until YOU feel hungry again! 
These lids are ideal for cooked food, fruit, salads, sauces, and beverages such as coffee, tea, juice, More…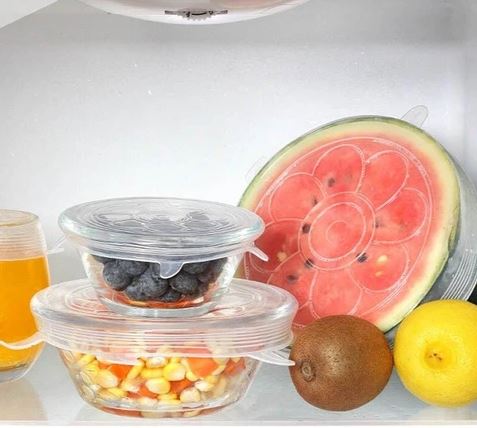 ULTIMATE USAGE: Apart from storing leftovers, it can be used as a cover on pots to retain heat after cooking, as a splatter screen in the microwave while reheating, and for outdoor use to keep your food safe and away from bugs.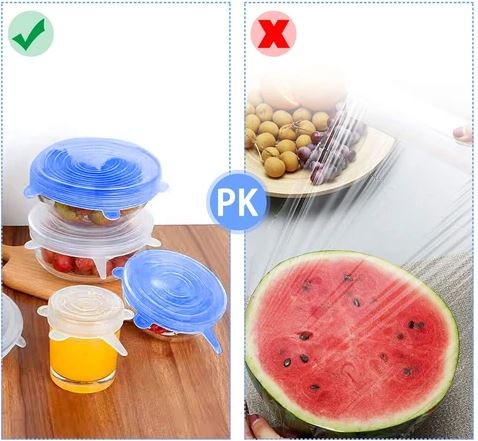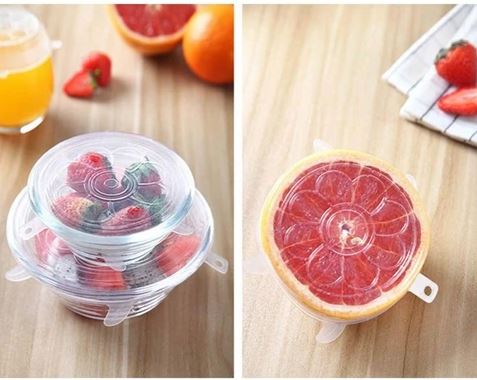 UNIVERSAL FIT: Our 6 Silicone Lids perfectly fit every oddly shaped container (even the square ones!).
Because they are stretchable materials, food lids are easy to fit into most bowls, jars, containers, cups, mugs, cans, jars, and YOU can even use them to cover your half-cut melon or watermelon.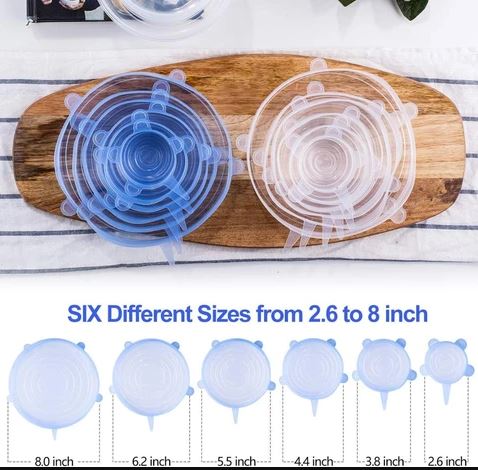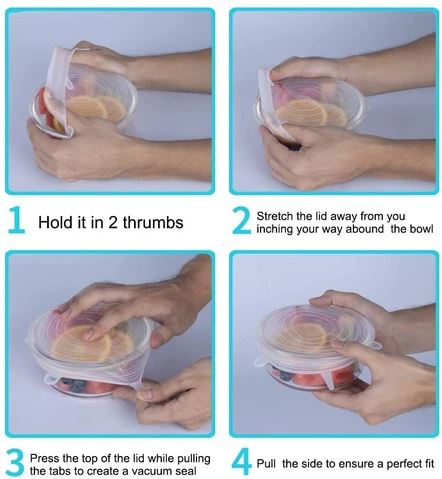 QUALITY MATERIAL: Your safety is our top priority, for this reason, we've made sure the silicone stretching lids are BPA-free, 100% food grade, and completely nontoxic. You can therefore use the FreshLock lids all the time without worrying about yours and your family's health!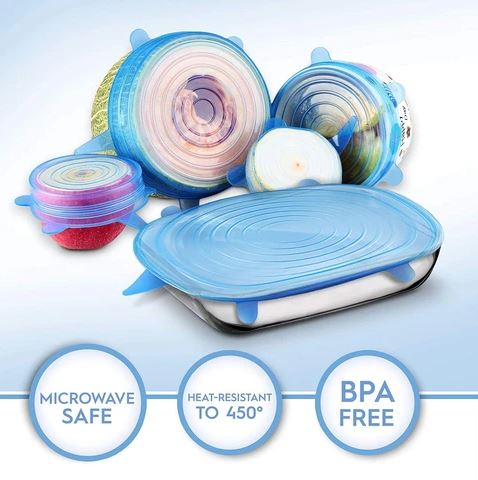 HIGHLY DURABLE: Feel free to put the stretchable food lid in the freezer or even in the microwave and dishwasher. Since the silicone material is resistant to low and high temperatures (up to 450F), the FreshLock lids will remain intact and as good as new for a very long time.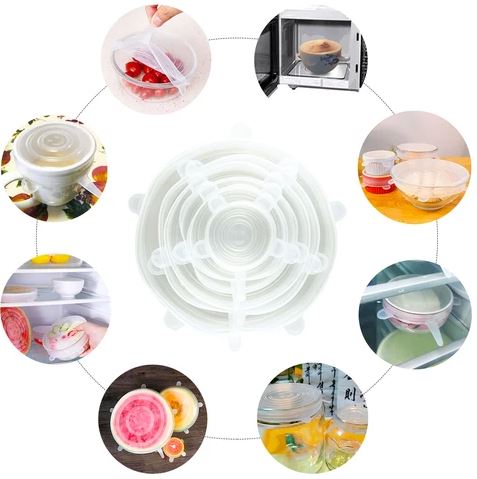 Package Content: Silicone Lids – Pack of 6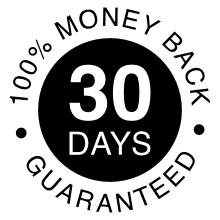 30 Day Money Back Guarantee
We know you'll love the products from Pama Goods, which is why we offer a Risk-free 30 Day Money-Back Guarantee on all of our products. If you're not satisfied with your product simply contact our customer care team and receive your money-back. (see terms and conditions for more info).