-30%
Silicone Anti Wrinkle Chest Pads
$35.74
You save: $10.75 (30%)
Description
There are numerous ways to deal with wrinkles, but silicone chest pads are a nice balance between cost, effectiveness, and invasiveness. Silicone Anti Wrinkle Chest Pads combine the simplicity and inexpensiveness of our Product with the fast action and lasting effects of chemical peels and laser treatments. Best of all, the use of needles, the risk of side-effects, or the recovery period necessary with surgery.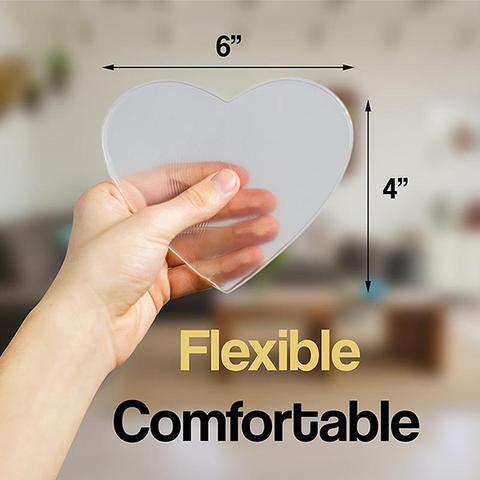 Effects:
Significant reduction in the appearance of wrinkles
Restoration and normalization of collagen deep in the skin
A softening of the look and feel of crepey skin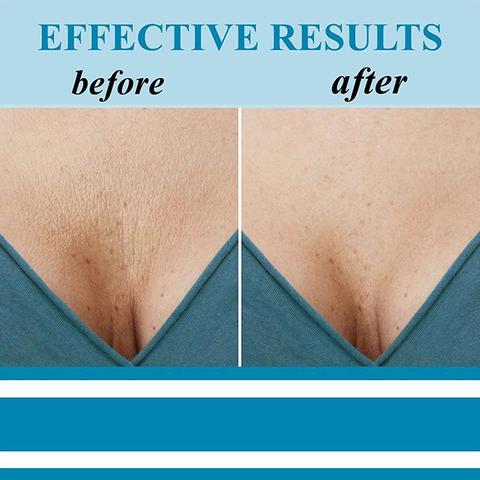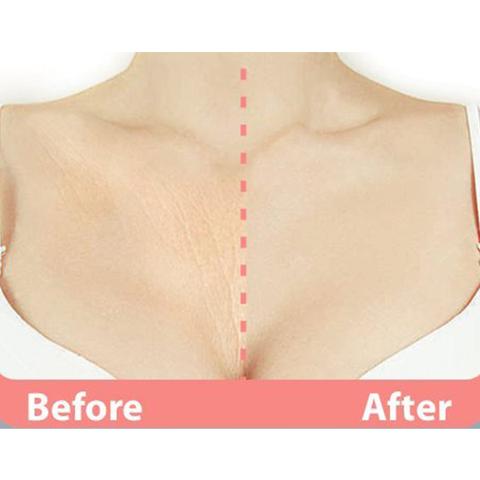 Features:
Locks in moisture
Slows down skin aging
Helps rehydrate dry skin
Boosts collagen production
Aids tightening of skin pores
Helps keep breasts apart for side-sleepers
Prevents new wrinkles & folds from forming
Eases lines caused by natural aging or sun damage
Wearing the chest pads while you sleep at night will smooth out your wrinkles and prevent new ones from forming
The chest pad stays in place, keeping your chest from wrinkling and crinkling
The medical grade silicone actually increases blood flow to the area, which is what we want!! Blood flow is the life-line to eliminating wrinkles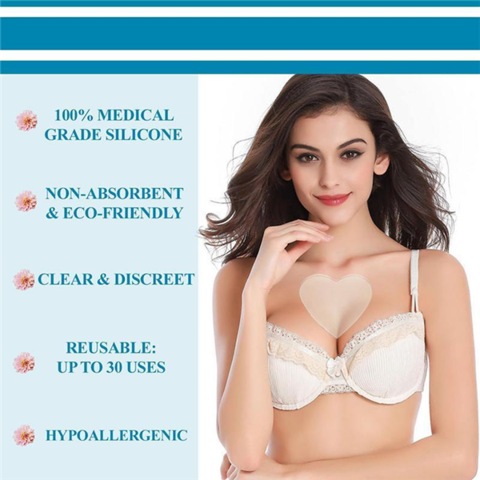 How to Use:
Thoroughly cleanse and dry your skin before applying power patch for lasting adhesion and best results
Gently remove the plastic film and position the translucent, self-adhering patch on your chest and cleavage as illustrated
Wear the patches for 6-8 hours while sleeping or for a few hours for a quick boost.
 After use, place patches on the enclosed storage shield. Rinse patches with water and a clear cleanser as desired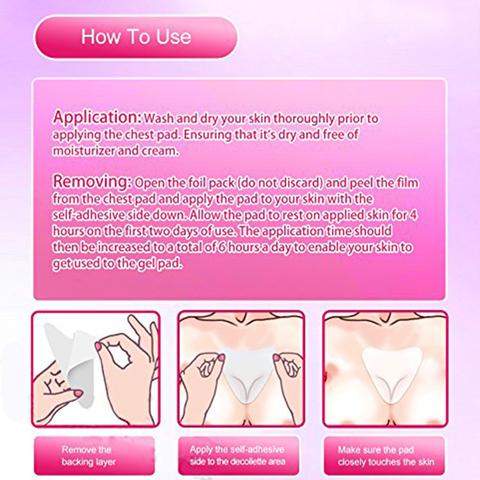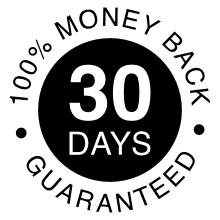 30 Day Money Back Guarantee
We know you'll love the products from Pama Goods, which is why we offer a Risk-free 30 Day Money-Back Guarantee on all of our products. If you're not satisfied with your product simply contact our customer care team and receive your money-back. (see terms and conditions for more info).