-52%
Spiralizer Pro 3-Blade Vegetable Slicer
$83.99
You save: $44 (52%)
Description
Introducing the Spiralizer Pro 3-Blade Vegetable Slicer, the easy-to-use slicing tool that every kitchen needs! With its cutting-edge, 430 stainless-steel blades this ingenious vegetable slicer helps you prepare your meals in an instant. This lightweight machine cuts 12x faster, in one spin, as a traditional grater, without the fear of cutting yourself!
Whether you want to grate cheese, slice vegetables, or even grind up nuts, you'll be amazed at how fast and easy it is to cook with the Spiralizer Pro 3-Blade Vegetable Slicer!
Featuring three, unique functions, this slicer is extremely versatile and can help you prepare your meals quickly and easily, giving you more time to perfect your favorite dishes. The Spiralizer Pro 3-Blade Vegetable Slicer is superior to many other vegetable slicers on the market, yet much more affordable.
Cook like the pro you know you are and join the many leading chefs worldwide that use The Spiralizer Pro 3-Blade Vegetable Slicer. It's a cook's dream! 
Features: 
Highly Efficient and Fast: 1 rotation is equal to 12x times the cut, saving you time and energy as you cook!
3 Different Types of Cuts: Features 3 different types of stainless steel blades for a variety of slicing, grating & grinding.
Very Safe and Easy to Use: Keeps hands and fingers safely away from the sharp blades and food, making this cooking device super-safe for preparing your meals.
Strong and Durable: Strong and sharp, these stainless steel blades are made for cutting up veggies and fruits with ease and will last for years.   
Colors: Choose from Blue, Green or Red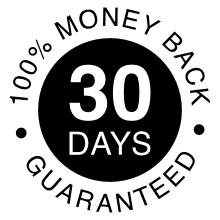 30 Day Money Back Guarantee
We know you'll love the products from Pama Goods, which is why we offer a Risk-free 30 Day Money-Back Guarantee on all of our products. If you're not satisfied with your product simply contact our customer care team and receive your money-back. (see terms and conditions for more info).