-50%
Super Pet Fur Remover
$35.98
You save: $17.99 (50%)
Description
For animal lovers, pet hair, pet fur and pet lint are just a fact of life. Luckily, we have the ultimate pet hair remover for you. If you'd prefer something that doesn't need to be refilled, consider this clever fur remover for dogs solution.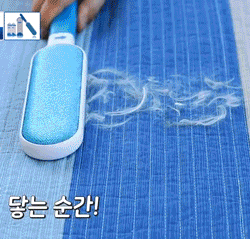 The brush of pet hair remover is covered in microbristles that remove fur and lint easily. This brush solution has a base cover that scrapes the debris out of the brush and holds it until you empty it.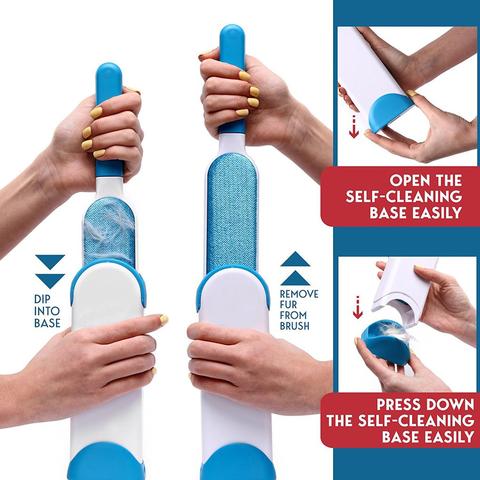 The compact size of our pet hair remover kit makes it easy to store and save your space.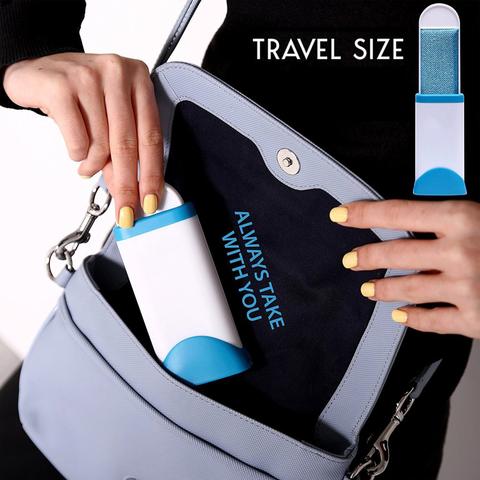 Fur removal tool has an elegant appearance and design in simple white and blue. The handle of the pet fur & lint remover is well made for a comfortable grip.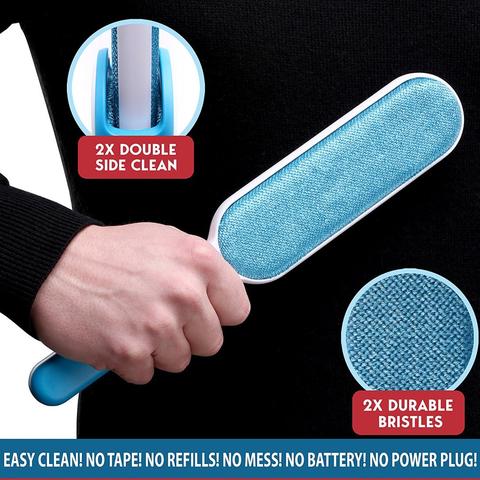 Make your room and cloth clean and neat with pet hair remover. The clothing animal fur remover is the best decision for comfortable life without pet fur all over the place. Remove fur from your life for good!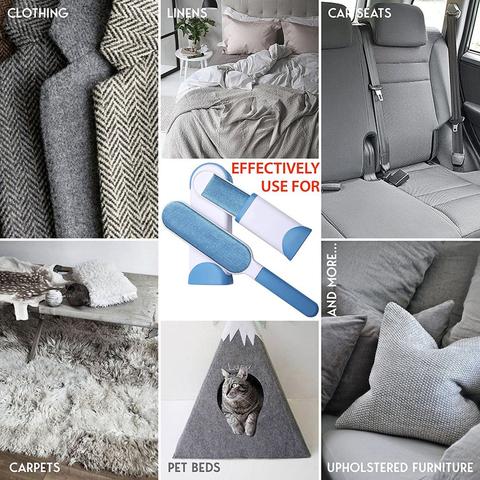 FEATURES
EFFECTIVE AND EASY – Pet fur & lint remover is perfect for you, your family and home. 2X DURABLE BLISTER system of the Pet Hair Remover shows an excellent cleanness of furniture and clothes.

DOUBLE-SIDED & REUSABLE – Two side of the fur remover tool brush clean double-quick. The self-cleaning base removes dirt from the lint brush. Pet lint remover kit will serve you over and over again.

FOR LEFT OR RIGHT H?NDED PEOPLE – The brush of fur removal can be used in any direction, so pet hair remover kit is as convenient for left-handed as for right-handed people. Another advantage of fur removal tool is that you can give it as a useful gift.

NO REFILLS REQUIRED – Absolutely no tape, no refills, no mess, no battery, no power plug required to clean up and all you need is to empty the pet fur from the bottom from time to time. Travel Size Lint for fur remover kit included for free
How to use the pet fur & lint remover
When brushing of pet lint remover set, follow the direction of the bristles. If you brush with the grain or move the brush in a back-and-forth motion, it will not pick up as much hair, fur or lint as it should.
When the brush is fully covered with mess (fur, hair, lint) dip the brush into the self-cleaning base. Immediately the brush of fur removal tool is ready for use.
Simply open the tray and dispose of the content when the base is full.
How to open the base
Release the buckle of the base on one side from pet hair removal system.
Release the buckle on the other side of the base, then successfully open the cleaning base.
PACKAGE INCLUDES
Household Sized Remover:
Travel Sized Remover: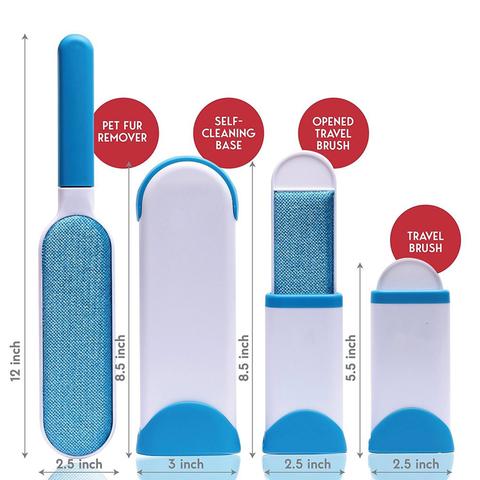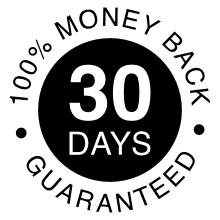 30 Day Money Back Guarantee
We know you'll love the products from Pama Goods, which is why we offer a Risk-free 30 Day Money-Back Guarantee on all of our products. If you're not satisfied with your product simply contact our customer care team and receive your money-back. (see terms and conditions for more info).