-52%
The Clever Swab
$41.99
You save: $22 (52%)
Description
Too much wax in your ears can cause discomfort, impair hearing and cause infections. Cotton swabs can hurt and using foreign objects like water, wax or fire can be dangerous!
Now, there's a better way! The Clever Swab is the new and innovative way to clean your ears safely. Gently place it in your ear, twist and remove, it's that simple!
This tool's secret is the soft, spiral-grooved head that's designed to go the perfect distance into your ear. With a simple twist it latches onto wax and safely extracts it, cleaning your ears quickly and comfortably!
You can use this tool whenever necessary, if your ears tend to build up wax more frequently.
Use of The Clever Swab is recommended after a shower so that your ear wax is soft, making it easier to remove.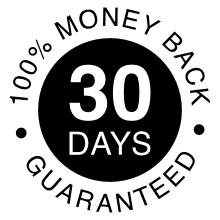 30 Day Money Back Guarantee
We know you'll love the products from Pama Goods, which is why we offer a Risk-free 30 Day Money-Back Guarantee on all of our products. If you're not satisfied with your product simply contact our customer care team and receive your money-back. (see terms and conditions for more info).